Students need to take up every opportunity available to them during their time in higher education to help improve their employability and get a rewarding job.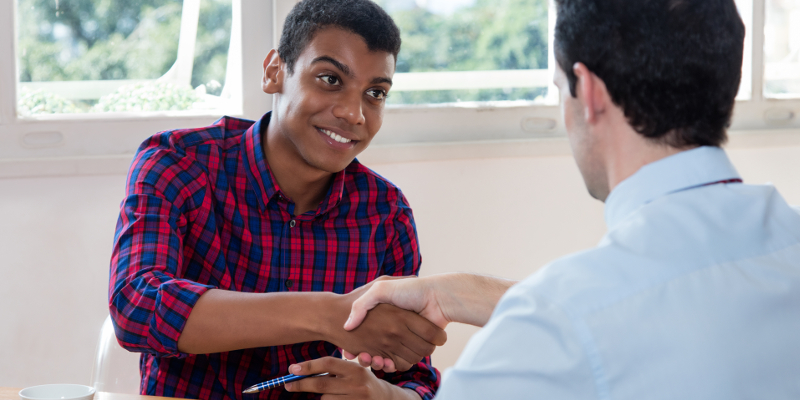 The OECD last week reported that more than a quarter of English graduates say they are over qualified for the jobs they are doing. Yet we know that many businesses also say they struggle to find graduates with the skills necessary to the job.
This apparent mismatch between what a university education may deliver and what employers say they need underlines the importance of keeping employability in sharp focus throughout students' experience of higher education.
Graduate outcomes and employability are one of our four priorities and are captured in our Regulatory Framework: 'The provider must deliver successful outcomes for all its students, which are recognised and valued by employers'.
I was pleased to discuss these issues at the National Graduate Recruitment conference a few weeks ago.
Data from the Higher Education Statistics Agency shows that 22 per cent of graduates are not in graduate employment six months after graduation and even at three and a half years, 15 per cent of graduates are not employed in highly skilled jobs.
Moreover, the number of students from the most disadvantaged groups entering professional jobs is lower than it should be given their qualifications. Therefore consideration of graduate outcomes has to focus particularly on the experience of students from disadvantaged backgrounds.
Two weeks ago we launched a consultation which proposes tougher targets for universities and colleges, in a number of areas including improving disparities in employment outcomes.
There are also major disparities between levels of student employment across different regions. Graduates who are mobile are more likely to have successful employment outcomes, but almost 50 per cent of students studied and went onto their first employment in their home region.
Many employers are now offering degree apprenticeships and this is important and welcome. But we also need more work placement opportunities. It cannot be right that so many students, especially those on courses with little vocational element and those without the right networks, have no access to good work placements or holiday internships while they are studying.
This means they are more likely to face a cycle of internships, too often unpaid, after they graduate before they are able to get lasting graduate employment.
We know that work placements can have a significant impact on graduate outcomes. We will be encouraging more employers and universities and other higher education providers to work together to offer suitable placements to undergraduates.
Next month we will be opening a funding competition to find suitable projects to test ways of improving progression outcomes for graduates who do not move beyond the place where they grew up and studied. We will be looking for universities and colleges to work with students, employers and local agencies to find innovative solutions to region-specific graduate labour market challenges.
We want to work with universities and employers to find new ways to support students into suitable graduate employment. There is a long way to go but getting this right will be transformative for employers and students alike.