Ruth Carlson, member of the OfS Board and Student Panel, looks at the impact higher education has had on her life.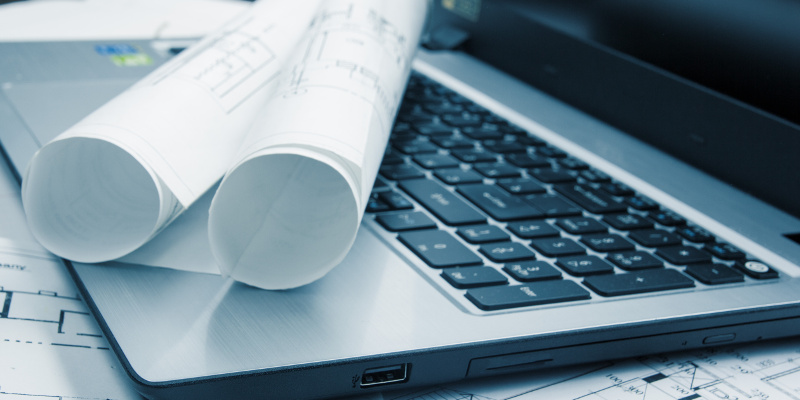 Since joining the Office for Students' (OfS) Board and Student Panel, I have often been asked about my motivations and my route to higher education. For me, it was simple. I knew I wanted to learn a skill and gain a profession; the one that suited my talents was civil engineering. I have been privileged with the opportunities of higher education and a wealth of experience at university.
I am the youngest of six children and the first in my family to go to university. My parents always instilled a 'can do' attitude. Nothing was ever too big. I plucked a few strings of a guitar when I was 10 so my mum pushed me to get guitar lessons. I was similarly supported by many key people in my route to university. Without the support and forward thinking of my teachers, I would not have thought university was an option. There are many students like me, who get plucked out and spotted, but many more are never spotted and their full potential may never be harnessed.
Other than the complete lack of understanding about what a university was, there were many barriers and obstacles for me to overcome. I didn't know what to ask – I didn't even know where to start. I distinctly remember discussing the cost of university with my school friends and not even knowing that student loans existed. I asked my friend if she was getting a loan, to which she replied "no, I have a trust fund". I don't think my mum has stopped laughing since I asked where my one of those was.
I am very happily studying at the University of Surrey, but the honest truth as to how I ended up here started with me filling the fifth space on my UCAS application by choosing the top Google result for civil engineering degrees. I was delighted to receive five offers – although part of me wished I'd only got one offer so the choice wasn't so daunting. But after looking around my options, what made me finally choose this path was the professional training year; no other university offered it the way Surrey did. I remember my dad asking me at one of the open days "which one will give you the job?". I replied "the one with the professional training year", and he said "ok, decision made, let's go home". Either he did something very smart, or he just wanted to miss the traffic on the M25, but either way it changed my life.
Now as a 21 year old, I have this opportunity to share my thoughts about education, and the difference it has made to me. I am not the best mathematician in the world, nor the best physicist, so on paper many would say I wouldn't make a good engineer. But I am on my way to being a practical doer and thinker. I am an engineer and I am enormously proud of this fact.
I have been given opportunities that my family links could not have provided. University gave me a level playing field and a life far from what it could have been had I not pursued higher education. My wider experiences, even only halfway through my five year degree have been unimaginable for what my 17 year old self thought I could achieve. I threw myself in to university life, joining a brand new sport, training hard, making the team and then being elected as women's football president all in one year. I am a student ambassador, course rep and am now on the OfS Board and Student Panel. I wouldn't have had the confidence to do any of this unless it was for the wider experience university gives you, and I dedicate a lot of my time to giving back to other students to ensure every opportunity is available to them, no matter where they are from.
I am currently undertaking my professional training sandwich year in the foundations and geotechnics department at Mott MacDonald, a multi-disciplinary civil engineering consultancy with offices all over the world, and I absolutely love my placement. I have been lucky enough to have worked on various stages of HS2: first tender design, then project management, and finally geotechnical design. Being able to work on such a project, and given the responsibilities I have been is incredible. It is fascinating to be involved such a large project, and to see how it's run and the processes in place. To play a part in HS2 is a dream.
I am now beginning to think about dissertations, and will be continuing to work with Motts to complete a dissertation in an area of need for the industry. I do not feel I have been churned out; I am being supported, through the partnership between Mott MacDonald and the University of Surrey, to excel as a graduate. I will leave in 2020 as a graduate that the industry needs. Professional training years not only give students incredible experience, but ultimately support the sector to grow at the rate it craves.
My life has transformed. From the shy little girl from a low-income household, to the civil engineer here today. I am eternally grateful to the system for allowing this to happen, so that I can learn, work, enjoy, contribute and succeed. All of this brings me to where I am now, as a Board and Student Panel member of the OfS. The OfS needs us, as we are at the heart of the system. I am excited for the rest of the year and I look forward to working with the rest of the Board and the Panel.
This blog is based on a speech Ruth Carlson gave at the Office for Students Launch conference on 28 February 2018. Ruth is a member of the Office for Students Board and Student Panel. She is a Civil Engineering Student at the University of Surrey.