It's University Mental Health Day. Amy Norton, the OfS's Head of Equality, Diversity and Inclusion, explains how the OfS is working with higher education providers and the third sector to promote effective practice in student mental health support and help students to thrive.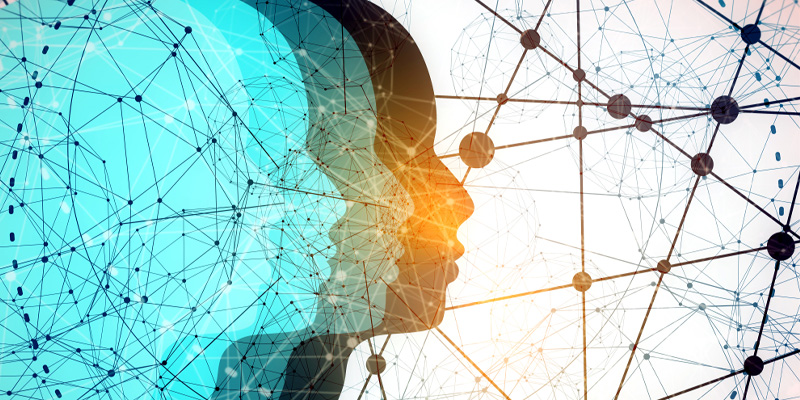 A National Union of Students survey in November 2020 found that over half of students say their mental health is worse than before the pandemic, and last week the Sutton Trust reported that 70 per cent of students were concerned about their mental health and wellbeing. The report also showed that 21 per cent of students are still unaware of what support is available to them, and that students from working class backgrounds were more likely to be worried about their mental health and wellbeing than middle class students.
The situation before the pandemic was already fragile. A 2019 survey carried out by Unite and the Higher Education Policy Institute reported that 17 per cent of students said they had a mental health condition, but that just over half had told their university.
We know that the impact of poor mental health varies for different groups of students. Our Insight brief analysed the differential outcomes for students with a declared mental health condition with other characteristics. This shows how the challenges of dealing with a mental health condition are made more complex by intersections with other characteristics, including ethnicity and gender.
Statistics on student mental health
A November 2020 survey by the Office for National Statistics suggested that students are significantly more anxious than the general population of Great Britain.
Our access and participation data shows that in 2017-18, 87.1 per cent of UK-domiciled full time undergraduate students with a declared mental health condition continued into their second year of study, compared to 90.0 per cent of full-time undergraduate students with no known disability. 
The degree attainment gap between black and white students with a mental health condition is extremely high at 26.8 percentage points.
LGBT+ students are generally considered to have a particularly high likelihood of poor mental health compared to their peers.
What is the OfS doing?
Universities and colleges are responsible for developing their own mental health policies and procedures. The OfS's role is to incentivise and galvanise them through our regulation, collaboration and funding competitions to find solutions to tackle poor mental health among students:
Through regulation, we ensure that universities and colleges identify underrepresented students and explain how they will be supported in their access and participation plans (APPs). Next month, providers will submit their APP monitoring impact reports for 2019-20, which will demonstrate how they have worked to reduce gaps in outcomes for students with a declared mental health condition as a disability.
We fund external projects to develop and support sector-wider effective practice for example the Suicide Safer Universities Guide and The University Mental Health Charter.
We work with a range of partners and cross-sector groups bringing together providers, charities and government departments to discuss student mental health and what support is needed.
As well as our broader work with other organisations and across the sector, we're currently working on achieving a step change in mental health for all students through a £6 million investment to fund collaborative projects which began in June 2019.
Additional support during the pandemic: Student Space
In response to the impact of the coronavirus pandemic on student mental health, we funded Student Space, run by Student Minds. The online platform includes a topical range of psycho-education and wellbeing materials on issues like online learning, making friends and socialising, managing loneliness and loss. There are one-to-one listening and support services available via telephone, text, email and web chat as well as links straight through to support services available within higher education providers in England and Wales. 
Recently added content to the website includes a focus on disabled students and life after university, and Student Minds are planning information on managing an existing mental health diagnosis. 
What next?
In April we will be announcing successful projects for our latest mental health funding competition: 'Using innovation and intersectional approaches to target mental health support for students' with projects beginning in May 2021 and finishing in June 2023. We also plan to consult shortly on proposals for allocating funding to support student mental health in the year ahead.
We will continue our important work with the sector and government, including our ongoing focus on the challenges caused by the disruption to academic experience and impact of the pandemic on higher education students and those beginning their higher education in 2021.