Tailoring outreach activity to the learners' specific needs is only possible through close collaboration with schools and students themselves. Higher Horizons+ explain how they're working to achieve this.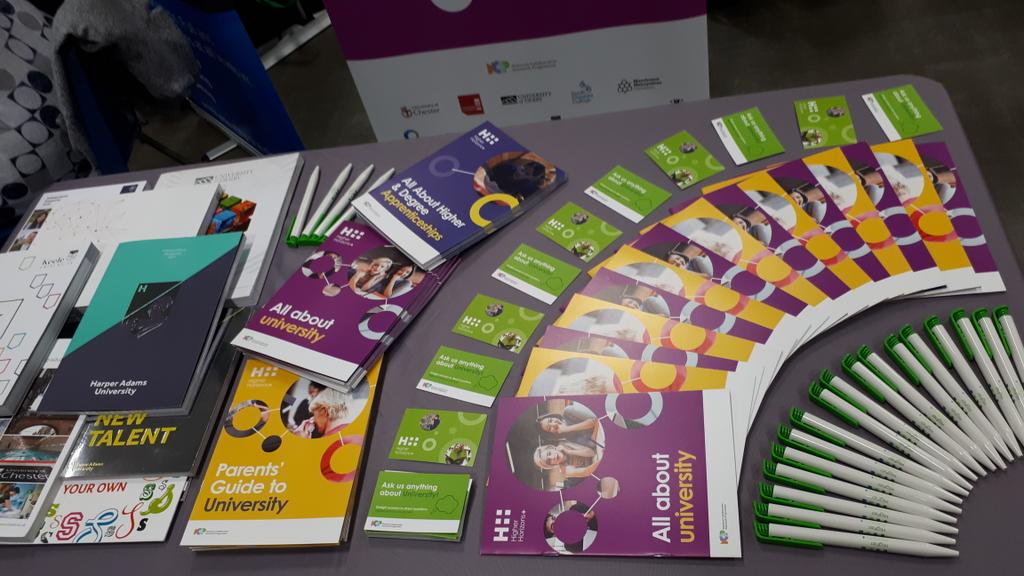 Raising aspirations
Cardinal Griffin Catholic College draws around 40 per cent of its intake from four NCOP target wards in Cannock, Staffordshire. GCSE attainment in the school is generally good, and broadly in line with the national average for state-funded schools, but fewer pupils than might be expected go on to university. Higher Horizons+ were eager to build a relationship with the school and provide interventions that might raise the aspirations of their young learners to increase the number going to university.
After a discussion with Higher Horizons+ Project Officer, Lizzie Whalley, the school identified a gap in their programme and asked us to create a Higher Education Club. This new after-school club would deliver impartial information, advice and guidance (IAG) and excite pupils about higher education.
Lizzie worked with the school to develop an 11-week programme that ran throughout the autumn term in 2017. Due to the length of the programme, Lizzie was able to get to know the young people in the club, and tailor the sessions as she learnt about their specific needs:
'By starting with generic IAG sessions about student finance and how to choose a university, I learned about the needs of the young people and could identify areas where there is a lack of knowledge around higher education, and tailor sessions to fill these gaps.'
Based on this information, she added sessions about Students' Unions, university study skills and research skills (delivered by current PhD students), a mock lecture (delivered by an academic), and a workshop on teamwork and communication skills. These sessions were delivered by a mixture of Higher Horizons+ staff, staff from our partner universities, and some external third-party providers of outreach activity.
Growing confidence
The aim of the programme was to provide examples of the skills and experiences available at university. This approach worked well: 'I have seen the students' attitudes towards higher education change, misconceptions disappear, and their confidence grow,' Lizzie explains. 'Due to the relaxed atmosphere of the after-school club, the students have felt comfortable enough to ask the questions they really want to ask without fear of sounding 'silly', and they received open and honest answers.'
Assistant Head, Rebecca Shakespear, saw the benefits of the club as the programme developed, and was especially keen to repeat this success so that other young people in the school could benefit:
'Higher Horizons have made a significant impact on the aspirations of our young people,' she explains. 'We now have a range of PhD students who assist in supporting our students to explore varied careers, guiding them if they do not have a career plan and inspiring those who do.'
The Higher Education Club proved to be a success with the young people too. Our local evaluation of the club showed a positive shift in attitudes towards progression to higher education following the 11-week programme, compared to attitudes before any interventions had taken place.
Before the club was launched, over half of the cohort reported they did not know what higher education was. Following the programme, 80 per cent of the cohort understood what it was. We also saw a positive shift in the number of young people reporting that they now knew enough to make an informed choice about their future. An increased number of learners reported they were now considering applying to a higher education course in the future.
Lizzie has been invited back to run the club with a different cohort of young people from NCOP target wards in the spring term.
Involving schools and colleges
While this is only one example of the type of bespoke outreach activity NCOP consortia can offer to their target schools, it shows the benefits of taking this approach and ensuring schools and teaching colleagues are involved in the design and development of activities.
We are looking forward to building on successes like these into the next academic year, as we continue to develop outreach programmes for our target schools.
Find out more about the NCOP programme
Follow @officestudents and #WeAreNCOP on Twitter to learn about the NCOP week of action activities.