The National Student Survey is 13 this year. Like any teenager it has been through many changes (especially recently), has attracted its share of myths and, perhaps, is rather misunderstood!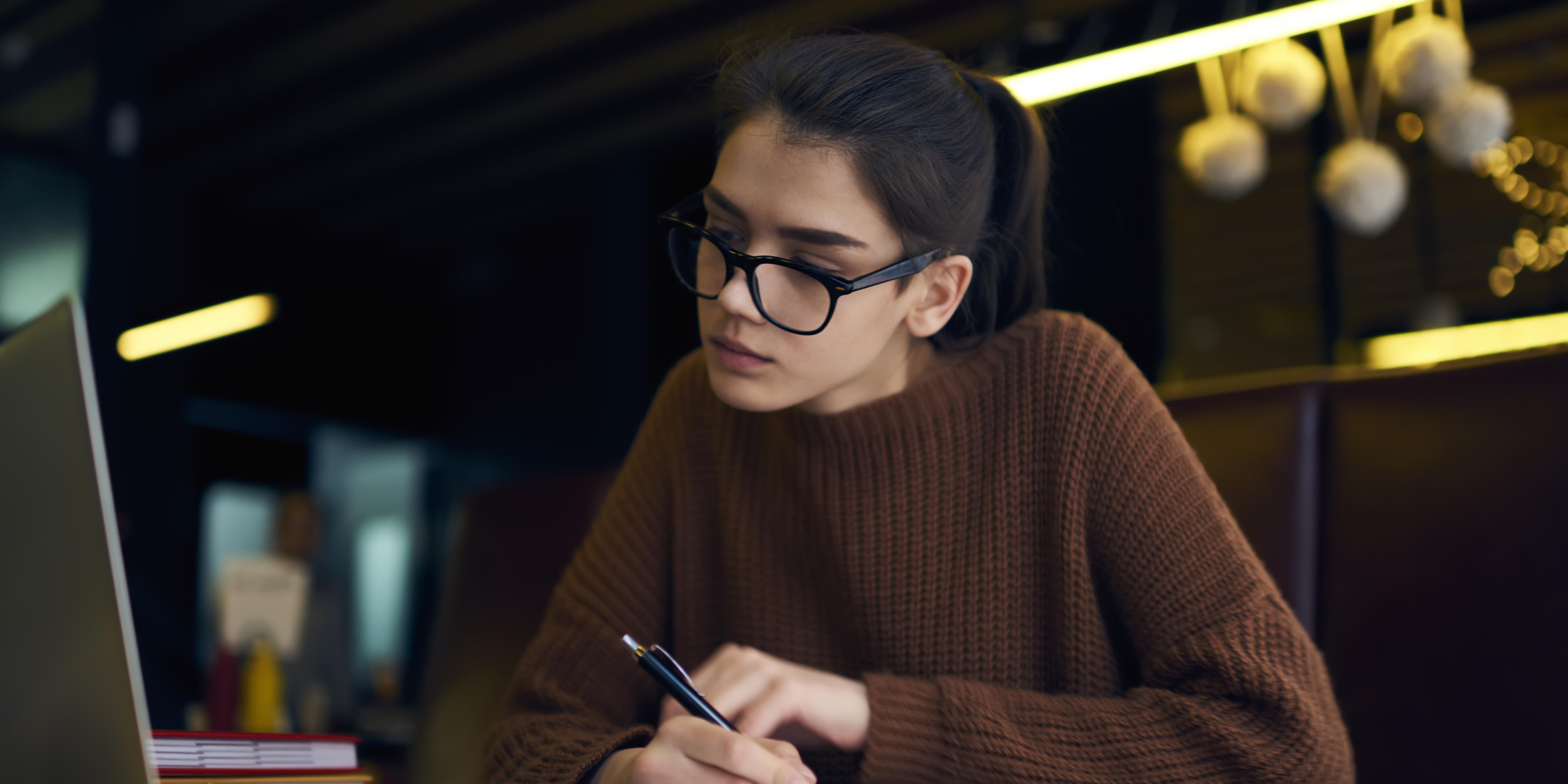 Some of these myths, which have developed over the years, can be entertaining; others are simply unhelpful and seriously misleading.
From a list that could go on, we have come up with a top five to look at. As with all myths and rumours it is good to tackle them directly and offer some facts.
1. "The NSS results are part of the Teaching Excellence and Student Outcomes Framework (TEF) metrics. The TEF allows institutions with higher student satisfaction and employment prospects to raise their tuition fees."
The NSS results (three years' worth) do make up part of the TEF metrics. Three of the NSS question banks – about student satisfaction with teaching, academic support, and assessment and feedback – contribute to the TEF. But the TEF draws on much more than just the NSS. It includes a range of other data, as well as a 10,000-word submission by the university or college itself.
Having a Gold, Silver or Bronze TEF award is a reflection of the quality of an institution's teaching and the outcomes for its students. While a link between the level of TEF award and fees has been suggested in the past, the government has since frozen fees, and has announced that it will review the system of higher education funding.                 
2. "The 2017 NSS boycott damaged the NSS 2017 results, affected the TEF data, and so stopped fees going up."
The boycott in 2017 did cause a drop in response rates at some universities and colleges.
To make sure the data could be relied on, if the response rate for a university or college – or a specific course – was lower than 50 per cent, their results were not published and were not included in information sources such as Unistats. Out of 530 universities and colleges, there were 12 whose overall results were not published due to the boycott.
A university or college with a response rate below 50 per cent was still able to access its data, but it is true that in these cases it was harder for them – and others – to hear the student voice and to see where improvement may be needed.
At the same time it is important to realise that these responses were still included in the overall picture. Even if an institution as a whole didn't have enough responses, there may have been enough at course level to allow for publication on our Unistats website. 
With a response rate of around 68 per cent and including the views of more than 300,000 students across more than 500 universities and colleges, the 2017 NSS results make up a very robust and authoritative national source of information.
As I said earlier, the boycott's impact on the published NSS results of a few institutions had very little effect on the TEF.
3. "Universities and colleges do not act on their NSS responses."
Over the last 13 years we have gathered a lot of evidence that the NSS is a valuable tool for driving improvement. Universities and colleges can see from the NSS where there are areas of dissatisfaction and address them. 
One of the most talked-about examples of this is how the sector has responded to the answers relating to assessment and feedback. In the early years of the NSS, many students said they felt that they were not being given enough feedback about their studies. After the work the universities, colleges and other providers have done in this area, satisfaction with assessment and feedback has risen from 64 per cent in 2008 to 74 per cent in 2016. Of course there is still room for improvement, but would these changes have happened if students hadn't been asked what they thought?
In some areas quick action can be taken to address problems, but many institutions say that for more long-term issues it takes about five years to see positive results. By then the students who used the survey to raise the issue with those who need to act may be long gone – but their legacy helps those hundreds of students who follow.
4. "Universities and colleges have too much influence on the survey."
As a provider of higher education, the way to improve your NSS rating is to pore over the previous year's results, identify issues and plan how the student experience can be improved. The results are very important to universities and colleges and they need them to be reliable.
This is why universities and colleges promote the NSS and encourage their students to take part. The survey itself is run by an independent company, Ipsos MORI, working on behalf of the OfS and its UK partners.
Occasionally there have been suggestions that a university or college is exerting undue influence on what students say when they answer the survey. Any such allegations are treated very seriously and the OfS takes action where necessary. Offering incentives to complete the survey is fine, but nobody should feel that they have been unduly influenced to answer in a certain way. 
We are interested in the true views of students, free of undue influence or guidance from their supervisors, lecturers or institutions.
5. "The NSS questions are not relevant."
They are; we've put a lot of work into making sure that the questions are of the utmost relevance to students. 

During 2015 and 2016, we carried out extensive piloting and testing with students to ensure that they understood the existing and new questions, and that the questions were relevant to their higher education experience.

As part of this, around 300 students took part in one-to-one cognitive testing interviews across the UK. They came from all types of higher education – including distance learning, part-time study and those studying in universities, further education colleges and alternative providers. We made sure that students being interviewed represented every subject area, so we could check that the questions were as relevant to those studying maths as to those studying drama, for example.

We also ran two pilot surveys, involving over 43,000 students, to check the relevance and understanding of the questions on an even wider sample.
In conclusion
You may hear many of these misconceptions, and others, being raised when the NSS is discussed, and I hope this information helps to clarify some of them.
If you need to know more, or have other questions, just contact me via [email protected].