Go Higher West Yorkshire have been creating events that make sure parents and carers are engaged with outreach, as well as school students.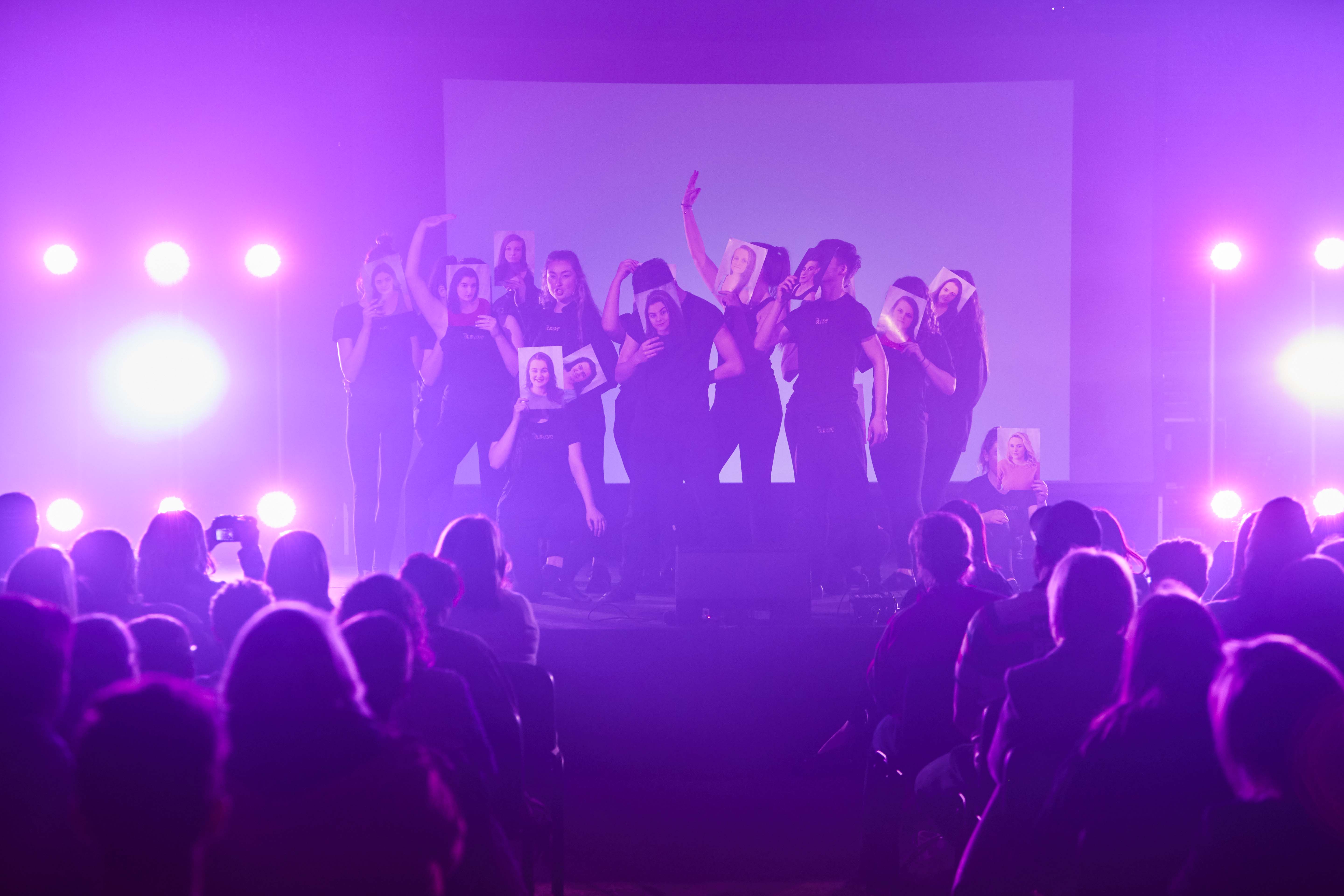 Many of the learners targeted by Go Higher West Yorkshire's National Collaborative Outreach Programme (NCOP) activity may be the first in their family to enter higher education. Often their parents or carers didn't have the opportunity to choose higher education themselves. That's why it's so important to help the whole family to understand benefits and opportunities their children can access if they choose to continue their education.
This post covers two events that have been delivered in the Wakefield district of West Yorkshire recently. Hosted and coordinated by Go Higher West Yorkshire (GHWY) as part of their NCOP activities, these events have two aims: to build young learners' confidence and skills that will help them if they choose to study beyond their GCSEs, BTECs or A Levels; and to engage parents and carers with the learning and growth of their children.
Castleford Housing Project presentation evening
5:30pm: A group of Year 9 students from Castleford Academy and Airedale Academy are travelling with their parents and carers to the University Centre at Wakefield College.
For the past few months they have been working on the Castleford Housing Project, in partnership with Keepmoat Homes, a major housebuilder. Researching and developing plans for a housebuilding company and housing development has given these students an insight to 'higher level' job roles in this industry. They've also had a chance to meet with industry professionals to learn about higher education pathways into these roles – like higher level apprenticeships and part-time degrees.
This evening, they will present their projects to an audience including their parents and carers.
The students are excited but very nervous. This is the first time they have ever presented to such a large audience and in a venue they have never visited.
6:00pm: The room is packed with over 80 attendees made up of parents, carers, family members, students, school staff and GHWY staff. The event gets underway.
The audience is given an overview of the students' work with the Castleford Housing Project, including the tasks and activities involved, and their visit to a construction site that brought classroom learning to life. They are also shown a film that charted the whole project from end to end.
6:30pm: Group by group, the students each take a deep breath and start presenting. They talk about the tasks they completed on the project, including cost and profit calculations for a housing development and design of a room for a show home.
7:00pm: The event continues with a talk from a higher level apprentice at Leeds College of Building and another from two employees of Keepmoat Homes. They share their experiences of working and studying higher education qualifications in construction and house building.
8:00pm: The students can breathe a sigh of relief. Parents, carers and school staff are beaming with pride at how well the students have done and what they have achieved.
A parent of one Castleford Academy student said: 'This has been such a great opportunity for my daughter and it's helped to grow her confidence.'
The Assistant Principal of Airedale Academy, Tim-Tim Chambers said: 'The pupils clearly enjoyed working on the project and got such a lot out of it. They mentioned confidence building, teamwork, skills development, creativity, to name but a few.'
An evaluation after the event indicated that students' learning had increased by over 98 per cent in terms of understanding the different types of courses that higher education providers offer. We're really proud of what they achieved!
4:00pm: The Backstage Academy venue is a hive of activity: exhibitors are setting up, performers are doing sound checks, students are setting up the stage and lighting. Everyone is getting ready for the start of the Access All Areas event, which will showcase careers and higher education pathways into the live events industry.
5:30pm: Over 200 young people, parents and carers from 10 local schools and colleges in Wakefield are queuing up excitedly waiting to enter the event.
6:00pm: The lights go down and a spotlight shines on Alice Taylor, GHWY NCOP Senior Project Manager, who tells the audience they are going to experience a dynamic event featuring performances and talks from local schools, higher education student ambassadors and the Backstage Academy.
7:00pm: Glen Rowe, Managing Director of Backstage Academy, talks about how higher education opportunities can lead to careers in the live events industry. These cover specialisms from rigging and set design to light and sound engineering. He brings alive the dynamic and vibrant possibilities of studying in higher education, dispelling any audience misconceptions.
7:45pm: Students from New College Pontefract and Wakefield College who won a poster competition for the event receive framed prints of their designs. Students from Featherstone Academy are given awards that recognise their contribution to the event photography.
8:00pm: Students, parents and carers have the opportunity to visit stands from local higher education providers who deliver courses relevant to the live events industry, including media makeup and TV production.
8:30pm: Attendees go home buzzing with traditional thoughts of higher education having been challenged.
A parent of a student at the event said: 'I just wanted to thank you for giving my son the opportunity to attend last night's event. Wasn't it fantastic? He went in adamant that university wasn't for him and came out feeling it was a real option and is happy to explore the different opportunities.'
Read more and watch a video of the event
Find out more about the NCOP programme
Follow @officestudents and #WeAreNCOP on Twitter to learn about the NCOP week of action activities.