Content warning
This case study discusses issues relating to suicide and mental health. It does not constitute regulatory guidance. If you are affected by any of the issues raised, there is a list of services that can help on the topic briefing.
Improving student mental health through partnerships
The Improving student mental health through partnerships project aims to develop a student-focused, innovative best practice model for collaboration and liaison between university and NHS mental health services.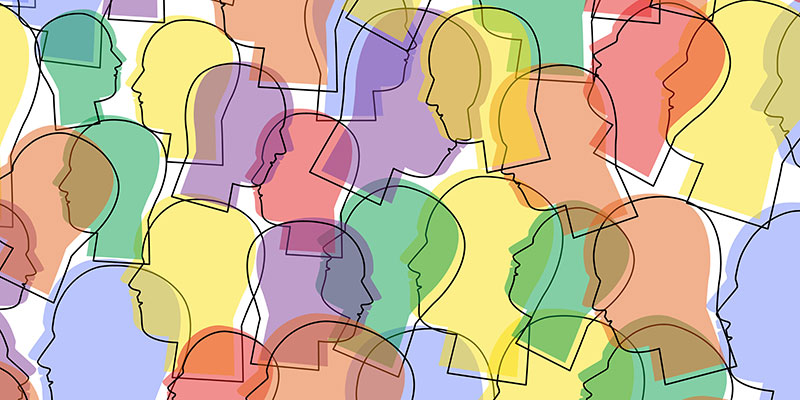 The University of Liverpool (UoL) is the leading partner for a Liverpool-based project working with regional partners to develop an integrated model of support for student mental health.
Partners of the project include:
Liverpool John Moores University (LJMU)
Mersey Care NHS Foundation Trust (MCT)
Brownlow Health (a GP practice)
Innovation Agency (the Academic Health Science Network for the North West Coast).
The project aims to develop a sustainable framework for an integrated approach between universities and the NHS, offering seamless referral pathways and shared protocols supported by a clear risk management strategy which clearly specifies the responsibilities of partner agencies.
Through increased collaborative working and the development of mechanisms for shared learning, this will allow for more effective planning and delivery of services to meet the varying and escalating needs of students.
This project is funded through the 

OfS mental health Challenge Competition

.

 A further case study, 'U-COPE: targeted interventions for students in crisis', looks in more detail at how the project has provided interventions for students who may be at risk of suicide and includes further information on the U-COPE service.
The challenge
At The University of Liverpool and Liverpool John Moores University, demand for student welfare and advice services, and counselling and mental health advisory services is increasing year on year. More students are presenting with mild to moderate wellbeing issues, alongside increasing numbers of students presenting in crisis.
Large numbers of students are known to engage with both university and NHS services. However, prior to the introduction of the project there was no streamlined communication between universities and the NHS. It was based instead around professional relationships, reliant on individual people and their network of contacts.
The project aim was to improve partnership approaches to student care by developing a standard operating procedure to ensure that students in crisis are supported in a joined-up and systematic way. 
Following a strategic review of local student population need, considering feedback from the NHS Mental Health trust, Liverpool public health departments and coroners, the priority focus was on improving pathways to support students experiencing mental health crisis and emotional dysregulation, which was a rising concern for both universities.
The approach
To address these needs, the project developed The Liverpool Model, comprising the following two services:
U-COPE (University – Community Outpatient Psychotherapy Education)
The Student Liaison Service.
The project also introduced clinical partnership meetings to facilitate more joined up approaches to care.
U-COPE
U-COPE service delivers therapeutic interventions to students who self-harm. It is a campus based therapy which offers a six-session blended model of Psychodynamic Interpersonal Therapy (PIT) and Cognitive Analytical Therapy (CAT). All students are able to access the U-COPE Service whether or not they are registered with a GP in Liverpool.
Selecting U-COPE as the most appropriate approach acknowledges clinical evidence that self-harm is linked to the risk of suicide (see further case study on suicide prevention).
It also tests the innovative psychological intervention already being locally used by Mersey Care Trust in hospital and community outpatient settings, to treat a student population presenting with self-harming behaviours.
The Student Liaison Service
The Student Liaison Service has developed essential links between university and NHS services, closing the feedback loop more effectively and enhancing partnership approaches to risk management of students in crisis.
For example, students who contact the Mersey Care NHS Foundation Trust (MCT) crisis support phone line or present at A&E in crisis are asked for their consent for the Student Liaison Service to contact them.
A student data field has also been added to NHS systems which allows the team to ascertain need more effectively for the student population.
Practitioners are then able to follow up with these students after a crisis situation, and signpost to support, refer into appropriate services or ensure the students are supported via a brief intervention.
Students from across the Liverpool City region can access this service and to date over 370 students have been supported.
Initially a pilot activity; the feedback and impact have been promising so far and led to a development of service standard operating procedures and integration into current MCT pathways. Ongoing funding to secure sustainability for liaison services is being sought.
Both key project activities have been rapidly embedded into university and MCT practice.
Clinical partnership meetings
The final jigsaw piece has been the early introduction of clinical partnership meetings which were designed to facilitate more joined up approaches to care and effective risk management of students thought to be at risk of harm.
The meetings are attended by:
university service managers and practitioners
project MCT clinicians
Brownlow Health GPs.
The meetings have allowed greater development of the liaison approach, enabling clear processes for the information which is now more easily shared between organisations. They provide a transparent approach to which service is identified as most appropriate to continue to deliver the integrated support to the student.
The result
The addition of student as a data field is a significant result of the project as a student journey through NHS services can now be tracked.
By 31 October 2021, 245 students (higher education and further education) had been seen by the Mersey Care Urgent Care Team.
As this figure includes further education students this is further developing thinking around embedding the project into the NHS 16-25 pathway of care.
The project has revealed that more effective tracking of students between services would be beneficial, particularly to improve understanding of which institutions students attend. Processes are in place to obtain student consent to share data but system incompatibility means this requires manual intervention.  
Project qualitative evaluations of the U-COPE service have been extremely positive. In particular the accessibility of the service and speed of referral has been very well received by students and practitioners.
Practitioners have also noted that the links between the universities and the NHS have facilitated better signposting and availability of care at the right time for each individual.
Ongoing formal service evaluation is taking place to explore the clinical effectiveness of the U-COPE intervention, with results to be available June 2022.
Headline outcomes to date (31 January 2022) have been:
All students are able to access the U-COPE service whether or not they are registered with a GP in Liverpool.
240 students have been referred for U-COPE therapy.
371 students have interacted with the Student Liaison service, receiving advice and guidance for next steps following a crisis. 73 of these students have been referred on to appropriate NHS services.
Next steps
In the final stages of this project, the team are continuing evaluation activities and seeking ongoing funding to ensure the approaches introduced are sustainable and scalable across the Liverpool City region.
The aim is that the partnership approach developed during the project becomes business as usual and can be offered across all universities in Liverpool and available to all university students in the city.
Discussions with MCT strategic leaders and commissioners are ongoing. 
Describe your experience of using this website
Thank you for your feedback