Students should expect good quality higher education, effective support for mental health and wellbeing, and clear information from their universities, the Office for Students (OfS) has said.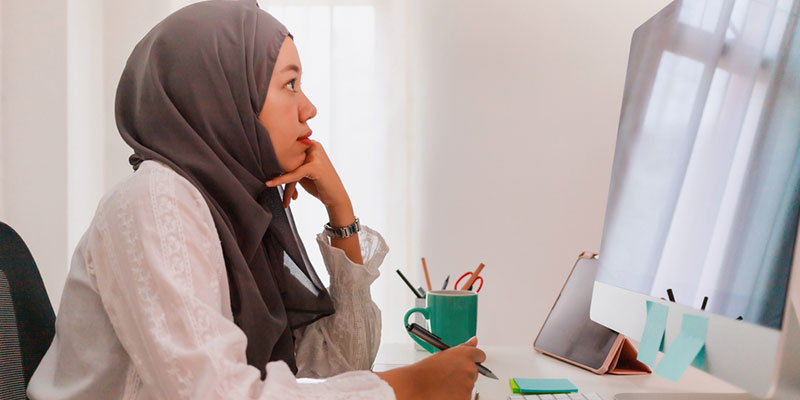 Explaining the regulator's role and commenting on the situation facing students returning to campus, Nicola Dandridge, chief executive of the OfS, said: 
'This is a really difficult situation for students, particularly those embarking on their studies away from home for the first time. It is particularly difficult for students facing severe restrictions to their day-to-day lives because of campus lockdowns. Their safety and that of the whole community is, however, crucial. 

'Universities have worked hard to make campuses safe, and have developed programmes that mix face-to-face and online learning. However, our guidance says that is essential that they provide students with as much clarity as possible on what they can expect. Where the situation changes universities should provide regular information updates. It is also more important than ever that students can access good mental health support to help them settle in, particularly where they are being asked to self isolate. The OfS is funding the Student Space service to support student mental health and wellbeing during the coronavirus pandemic. 

'Where students need to go into insolation, universities have to be clear about how courses will continue to operate in these circumstances and what welfare, resources and support are available. Universities should provide information about how testing can be accessed where it is expected by the health authorities and ensure that such students can access food and other essential provisions. We will be following up with individual universities and colleges where we have concerns about the arrangements they are making for teaching and academic support. 

'Students have a right to good quality higher education – whether that is taught online, in-person or a mixture of the two. Where they feel this is not happening they can raise concerns with their university, escalating complaints to the Office of the Independent Adjudicator where a resolution cannot be found. They can also inform the OfS, and we can and will investigate if we believe that universities have not taken all reasonable steps to protect standards or where quality is slipping for groups of students. And, of course, students make a significant investment in their higher education and have rights as consumers. In considering whether to make partial tuition fee refunds, we would expect a university to consider the circumstances for each student rather than to adopt a blanket policy that refunds are not available.'
Notes 
The Office for Students (OfS) is the independent regulator for higher education in England. Our aim is to ensure that every student, whatever their background, has a fulfilling experience of higher education that enriches their lives and careers.

The OfS has funded Student Space. Student Space is run by Student Minds, and is providing a range of support for students through the pandemic. This includes access to dedicated support services for students via phone and text, online information and resources and support for students to enable them to access resources at their own universities. More information is available from

studentspace.org.uk

.

Any student who considers that they have not received the teaching or academic support they were promised should first raise those concerns directly with their university. If they don't get the resolution they need from that process, they can ask the Office of the Independent Adjudicator, which is able to require providers to make a financial award in a student's favour, to take up their case. Universities and other higher education providers have contractual obligations to students and the remedies provided under consumer law may be available to students depending on circumstances of an individual case.