More than 1,000 extra students from some of the most disadvantaged parts of the country have started courses at high tariff universities this year.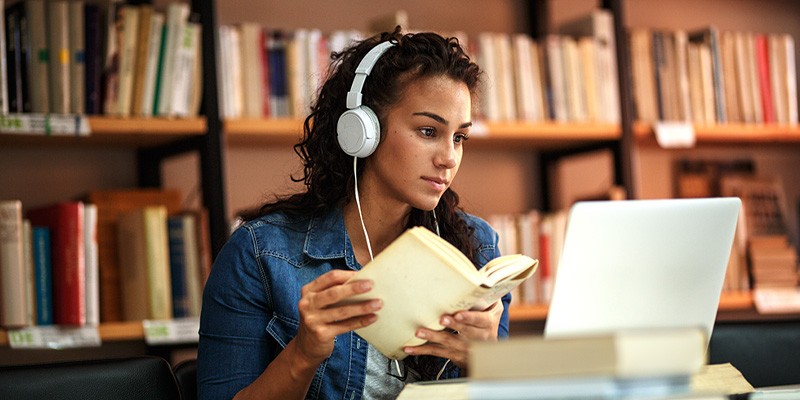 Analysis of UCAS data by the Office for Students (OfS) shows there was a 22 per cent increase in the number of students from the most underrepresented communities placed at high tariff universities this year. This represents more than 1,000 extra students from some of the most disadvantaged parts of the country – the biggest increase in a single year for at least a decade.
The OfS has urged universities to ensure that this progress on fair access is maintained and that students are well supported when they get to university, particularly during lockdowns and localised restrictions. The OfS is today publishing the findings from a series of projects that have demonstrated how barriers can be reduced for students who have historically been less likely to complete their studies, achieve the top grades, and progress on to further study and graduate jobs. 
Chris Millward, OfS Director for Fair Access and Participation, believes it will be crucial for students from the most disadvantaged backgrounds to get good support on courses so they can unlock the benefits of getting into higher education. He said:
'It is good to see an increasing number of students from the most underrepresented areas have gained access to the hardest to reach universities. It is crucial that these students are well supported once they get there, particularly given the challenges of lockdowns and local pandemic restrictions. Improvements in access are only one part of the picture – students from disadvantaged backgrounds must also be supported to thrive academically and progress successfully beyond higher education.

'This has become more important than ever due to the coronavirus pandemic, with students entering university this year facing new challenges. Many will have missed out on crucial parts of their final year of learning in school or college and they are now experiencing new modes of blended and online learning at university. Universities and colleges are working harder than ever to deliver this effectively in an uncertain climate, but our own polling shows that it can create barriers for some groups of students.

'Through the access and participation plans agreed with the OfS, universities and colleges have committed to tackling the barriers to access for students from underrepresented communities in the coming years, and to supporting them to succeed once they get there. That means tackling issues around hardship and access to learning, but also ensuring that campuses are diverse and welcoming places for all.

'We are meeting this week with universities and colleges across the country so that we can agree how their access and participation work should develop into the future. We want to build on the improvements to access this year, whilst tackling the new issues arising from the pandemic. There are, for example, increased opportunities for universities and further education colleges to work together to meet the high levels of demand we are seeing from people who want to study locally, including adults who want to re-train. But we need also to ensure that universities are tackling the financial and practical barriers to learning, so that all students have a fair chance to succeed.'
OfS analysis has highlighted an ongoing regional disparity in access to higher education. Analysis of participation by parliamentary constituency shows that virtually all of the communities with the lowest levels of access to higher education are in the industrial towns and cities of the North and the Midlands, and in coastal towns. Data from the Department for Education also shows that 55 per cent of young people go into higher education in London, but only 40 per cent in the North East of England.
The independent evaluation published today summarises the findings from the Addressing Barriers to Student Success programme. Between March 2017 and October 2019, the programme funded 17 projects across the country, designed to reduce barriers that some groups of students face towards succeeding in their studies and going on to graduate-level employment or further study.
Most projects were focused on addressing gaps in educational and employment outcomes of students from the lowest socioeconomic backgrounds and for black, Asian and minority ethnic students. Projects aimed to address these issues by supporting student belonging and engagement with higher education, and consequently participation, retention and attainment.
Examples of project work include:
Aston University: part of a consortium of universities which sought to improve graduate-level employment rates for underrepresented students by scaling up existing employability interventions. Aston University developed the Talent Bank - a placement matching service which targets students who have disengaged from the 'standard' placement process.
University of Exeter: to support the attainment and progression of BTEC students through higher education, the project developed improved pre-arrival information to ease the transition, including an online module for offer holders. It also developed an app to support year one students with their study skills, and improved academic mentoring systems to provide more targeted support.
New College Durham: the college has put in place HE Academic Support Tutors to boost study skills, increase engagement with course content, and raise students' confidence and resilience. The multi-college project is specifically designed to support students studying higher education courses in further education colleges.
See information on all of the projects.
For more information please contact Richard Foord on 0117 905 7676 or email [email protected].
Notes
Overall, there was a 13.7 per cent increase in UK-domiciled 18-year-old placed applicants to higher tariff providers in England in 2020. The largest proportional increase in placed applicants was from 18-year-olds living in POLAR4 quintile 1 areas (21.9 per cent compared to a 10.8 per cent increase for quintile 5). The largest absolute difference was from UK 18-year-olds living in POLAR4 quintile 5 areas (+3,460 compared to +1,205 from quintile 1). See the data.
Access and participation plans set out how higher education providers will improve equality of opportunity for underrepresented groups to access, succeed in and progress from higher education. The OfS monitors access and participation plans to make sure that the providers honour the commitments they make to students in these plans and take action if they do not.