The Office for Students (OfS) will introduce a new condition of registration to help protect students' interests where a university, college or other higher education provider runs into severe financial difficulties - or has to close for other reasons.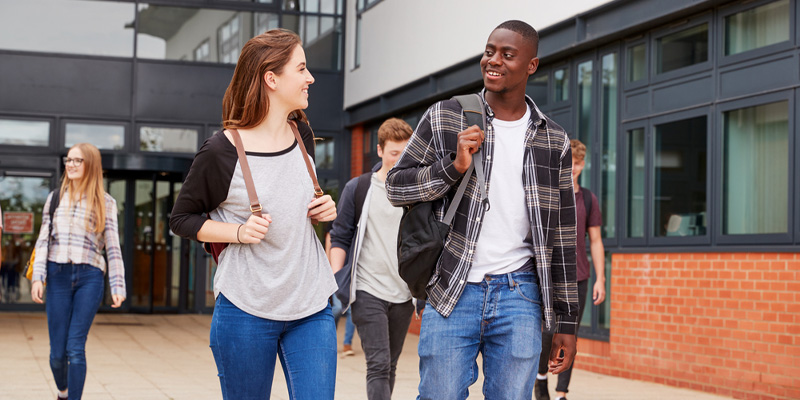 The condition will give the OfS the powers to direct universities and colleges to take certain actions – for example to arrange student transfers, provide information advice and guidance to students, or provide refunds – when a provider faces potential closure.
The new condition has been subject to a full consultation, where the proposals were supported by students and their representatives. There was less support from universities, colleges and other higher education providers – with concerns expressed about the impact the changes would have on the autonomy of providers.
The OfS considered these arguments very carefully in reaching a decision and concluded that – in circumstances where the powers needed to be used – protecting the interests of students should take precedence.
The condition has been introduced for three reasons:
The pandemic has had an impact on the financial position of some higher education providers. As such there is a greater risk of a small number of providers needing, or choosing, to close.
The OfS has identified common weaknesses in the student protection plans universities and colleges must implement in the event of a risk of closure.
Swift action sometimes needs to be taken to protect the interests of students in these circumstances and using existing regulatory tools can create unhelpful delays.
Commenting on the decision, Susan Lapworth, director of regulation at the OfS, said:
'This is a significant change to the OfS's regulatory framework which will give us the power to intervene swiftly where there is a real risk of a university or college closing. It is important we can intervene in these circumstances because students are particularly vulnerable and they must be properly supported. We would expect, for example, all students to receive tailored guidance, and the option to complete their studies at a suitable alternative provider.

'Universities and colleges can be reassured that the scope of this power is narrowly focused on situations where closure is a credible possibility, and we have made some amendments to our proposals to make this clear.

'Even when we account for the impact of the pandemic, university finances are overwhelmingly in good shape. But there is increasing variation in financial performance across the sector, and we have had to intervene in a very small number of cases. We have done so with one hand tied behind our backs because the existing regulatory tools have not allowed us to act quickly and effectively. The new condition ensures that – on the rare occasions where there is a material risk of closure – we can act to ensure that the interests of students remain paramount.'
See our response to the consultation and decisions taken