The Office for Students (OfS) has published the outcomes of consultations on regulating student outcomes and refreshing the Teaching Excellence Framework (TEF).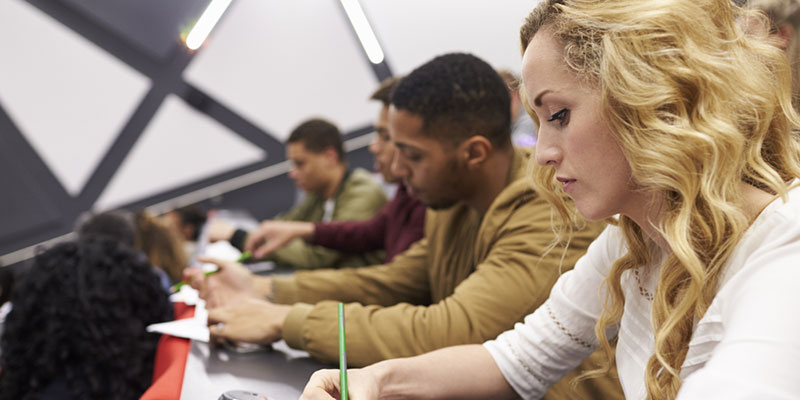 Following an extensive consultation process involving students and the higher education sector, the OfS has decided to implement proposals that will allow regulatory action to be taken where too many students drop out or do not go on to professional employment or further study after graduation. Beyond these minimum expectations, universities and colleges will be able to seek recognition for the excellence of their courses through participation in the TEF.
With over 600 responses in total, views expressed by universities, colleges, students and other stakeholders have been carefully reviewed and have resulted in some changes to the proposed approach. The OfS's final decisions support delivery of its strategic goal to ensure students receive a high quality academic experience that improves their knowledge and skills, with increasing numbers receiving excellent provision.
Today's announcements mean:
A revised condition of registration for student outcomes (condition B3) will come into force for all registered providers on 3 October 2022.
Numerical thresholds for condition B3 for continuation, completion and progression will be decided and published in September. These thresholds will not be higher than those in the consultation.
TEF submission guidance will be published in late September. The TEF submission window will then open until mid-January 2023, with outcomes published in September 2023. This is an extension to the proposed timeline and allows more time for universities, colleges and students to prepare their submissions.
The OfS will make further decisions about publication of the data indicators for student outcomes and the TEF in September 2022.
Commenting on the consultation outcomes, Jean Arnold, Director of Quality at the OfS, said:
'Our decisions mean that we're placing students at the heart of our approach to quality. Students at every participating provider will be invited and supported to make a submission to the TEF about their experience. And those submissions, together with providers' submissions and our indicators, will be assessed by a panel in which students are full and active members. We think it's important that students' views are always brought to bear on deciding where excellence is found across the sector.

'The reforms we have announced today mean that students from all backgrounds are protected from courses that do not deliver positive outcomes. Where providers recruit students from disadvantaged backgrounds they must support those students to succeed during their studies and into their life and career beyond graduation. The many universities and colleges that already exceed these minimum expectations will be able to demonstrate their excellence through the TEF.'
Read the outcomes of the consultations
Notes
The original consultations were published in January 2022. We sought views on these proposals between 20 January and 17 March 2022.