The Brilliant Club: The Scholars Programme
This is one of a series of case studies to accompany our Insight brief on schools, attainment and the role of higher education. It highlights an example of a successful partnership between schools, higher education providers and other organisations.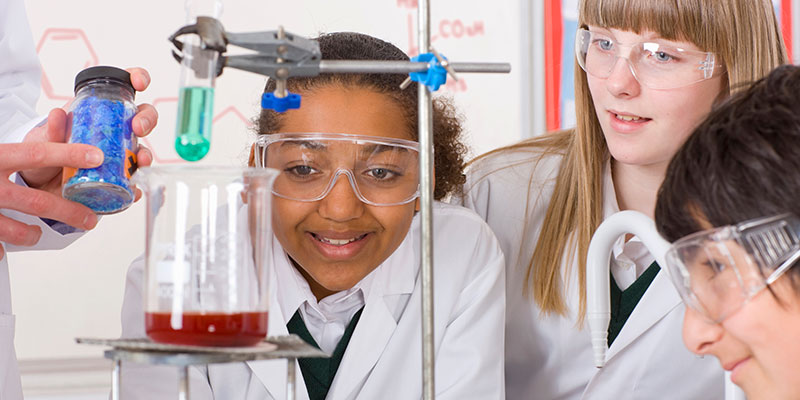 The Brilliant Club is a UK-wide charity that mobilises the PhD community to support students who are less advantaged to access the most competitive universities and succeed when they get there.1 It has worked with over 90,000 students since 2011. During this time, the charity has expanded from working with one school in London to 948 schools across the UK.
In 2020-21, The Brilliant Club delivered the Scholars Programme to 15,019 students and worked with 25,751 young people across its programmes – the largest number in a single year.
The challenge
In the UK today, where a young person grows up has consequences for their education and life chances. While more young people than ever before go to university, inequality in access to the most competitive institutions persists. For every 33 of the most advantaged students entering the most competitive universities in England, just three of the least advantaged students do too.2
Graduates from the UK's most competitive universities are more likely to access professional careers3 and report higher rates of life satisfaction4. On average, they will also earn £10,000 more annually5.
The Brilliant Club wants to create a world in which everyone has a fair chance to access the life-changing opportunities that come with attending a competitive university.
The approach
The Scholars Programme is delivered in schools across the UK. PhD tutors share their subject knowledge and passion for learning with small groups of students aged eight to 18, over seven tutorials. Courses are based on tutors' own areas of research, so students study cutting-edge topics such as: 'Bacteria superheroes: Can they help us save our environment?' and 'Is the internet an artist? Creativity in the digital age'.
Through the tutorials, students experience university-style learning and complete a challenging final assignment to build the knowledge, skills and confidence needed to progress to university. The programme includes two trips to universities, so students can learn about university life.
The programme targets students who are least likely to access the most competitive universities because of their background. It works with teachers to ensure most students on the programme meet at least one of the targeting criteria, meaning they either have no parental history of higher education, are eligible for free school meals, or live in an area of postcode deprivation.
Evaluation activity
The Brilliant Club is committed to a rigorous approach to research and impact to maximise its effectiveness. It conducts internal evaluations and commissions external evaluations of the Scholars Programme, to know it has proven impact.
External evaluation
The charity works with UCAS to independently evaluate the impact of the Scholars Programme on progression to competitive universities. For the fifth year running, UCAS evaluation demonstrates that programme graduates are significantly more likely to progress to a competitive university than a control group with matched prior attainment (44 per cent compared with 28 per cent). This result holds when running the analysis just for pupils that were eligible for pupil premium: 48 per cent of Year 12 graduates eligible for pupil premium progress to a competitive university.
The University of Cambridge conducted a randomised controlled trial in 2019-20.6 It showed that students who took part in the Scholars Programme reported significantly higher levels of university self-efficacy compared with students in the control group. University self-efficacy is the belief in one's ability to develop the knowledge and skills needed to succeed at university, and it is strongly associated with progression to, and success at, university.7
Internal evaluation
As the programme works with students as young as eight, there can be significant time between completing the programme and university. To ensure it understands the effectiveness of the programme, The Brilliant Club tracks the intermediate outcomes of students, focusing on key skills that support academic achievement and university preparedness. These include written communication, subject knowledge, critical thinking, and university self-efficacy.
The charity provides schools with a bespoke impact report on student progress compared with national average, so they can understand the impact of the programme and use evaluation in a formative way.
The result
The feedback from the communities involved also demonstrates the impact of the programme.
A parent from Buckinghamshire commented:
'After never really talking about universities, my son came back from his initial trip to Cambridge truly inspired and announced that he would like to go there…I don't mind where he goes and for him to have worked so hard to even be able to consider applying is amazing and all testament to his hard work, but I really believe that the trip that you took him on made him believe it all possible.'
A student from Gloucestershire said:
'I am so glad that others in my school will now be doing this too because I have gained so much, and picked up lots of skills and advice, but more importantly have experienced a new way of learning.'
By 2026, The Brilliant Club will support over 100,000 more students through scaling the Scholars Programme. By the end of the decade, it estimates that one in 10 state school students entering the most competitive universities will be graduates of the programme.
Notes
Describe your experience of using this website
Thank you for your feedback