'Just like me': Supporting the mental health of LGBTQ+ students through creative activities
The Creative Mental Health Framework uses creative approaches to support good mental health, celebrate differences, reduce stigma, increase dialogue, promote knowledge exchange and raise the profile of LGBTQ+ students at UCLan and its wider communities.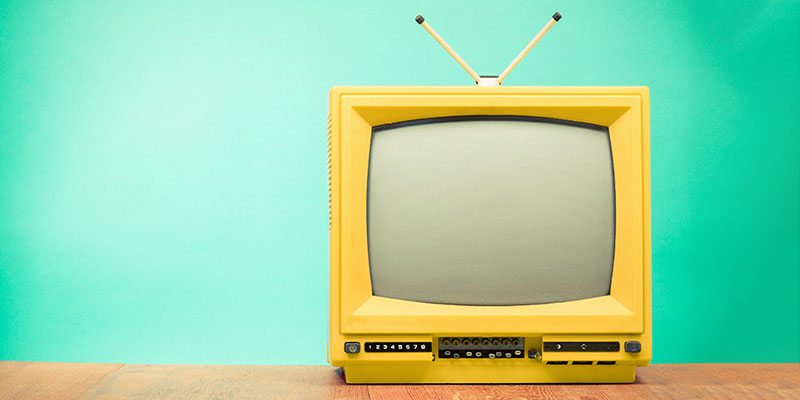 The Creative Mental Health Framework (CMHF) project was developed by the University of Central Lancashire (UCLan) to support LGBTQ+ student mental health. It was funded by the Office for Students mental health funding competition.
The CMHF project is a multi-disciplinary programme of creative initiatives led by students, academics and partners, including Mind Lancashire, Growing Resilience, Tate Liverpool and Lancashire LGBTQ+.
Creativity and co-production are at the heart of this peer-to-peer support approach, with student lived experience content aiming to break down engagement barriers. The project's objectives were to:
create a peer-to-peer mental health framework to support more than 300 LGBTQ+ students
deliver mental health training for LGBTQ+ staff and students
enable knowledge exchange between UCLan, Mind and Lancashire LGBTQ+
increase social engagement and confidence amongst LGBTQ+ students
develop a mutual understanding of LGBTQ+ mental health issues across the student community
improve access to mental health services within UCLan for LGBTQ+ students
raise awareness of LGBTQ+ issues within the wider student body.
The project was also guided by the global Okanagan Charter, which seeks to embed health into campus culture and leads health promotion and collaboration nationally and internationally.
The challenge
The project sought to address issues related to mental health by understanding the needs of LGBTQ+ people, who are considered a high-risk group. The Mental Health Foundation states that there is evidence that people identifying as LGBT+ are more likely to experience depression, suicidal thoughts, self-harm and alcohol and substance misuse.
LGBTQ+ people are 1.5 times more likely to develop depression and anxiety compared to the rest of the population (Mental Health UK). A report from Youth Chances states that 42 per cent of LGBT+ respondents reported experiencing depression or anxiety, compared to 29 per cent of non-LGBT+ respondents. 
Increasing the number of LGBTQ+ students engaging with services on campus was initially a key challenge for the project. This is in line with national statistics which suggest LGBTQ+ communities are less likely to engage with wider mental health support services.
The project team tackled this by hosting a welcome event where students who were already signed up to the project connected with prospective students interested in taking part. Showing that there would be a strong peer presence reassured those with concerns about participating, and 'just like me' became a key approach to overcoming engagement challenges.
Aligning to the university's strategic approach to mental health support and integrating the initiative within existing student services was a priority. This involved early meetings with Student Services to make sure that the team could work collaboratively with wider services on delivering the project and create a lasting impact.
The approach
The Creative Mental Health Framework was delivered by UCLan's Creative Innovation Zone (CIZ), whose focus is to use creativity to empower and innovate.
The CIZ team collaborated across the university to capture the lived experience of the LGBTQ+ student community. They took a multidisciplinary approach with academics, students and partners, who developed ideas for creative outputs.
Creative outputs included:
arts and media content produced by students, including six TV shows broadcast on Sky TV, six online podcasts, images, videos and a zine shared across social media and websites to raise awareness
workshops that explore key themes such as sexuality, gender identity and mental health stigma
artwork and installations depicting personal experiences in partnership with The Tate in Liverpool
training for students led by mental health partners Growing Resilience, to promote stress busting strategies
training mental health peer mentors across the university, supported by Student Services
a final theatre show produced by students for students, celebrating the stories of those who have taken part.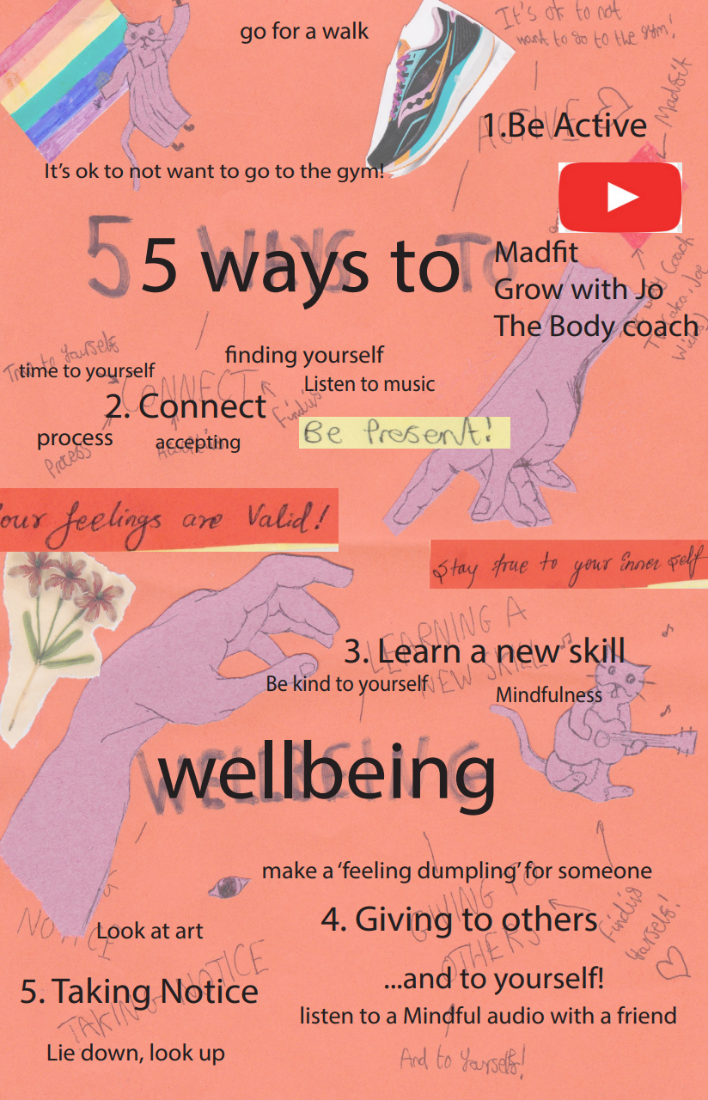 The content for the TV shows, podcasts, social media and theatre show was generated through stories shared by the students and focused on their experiences of being LGBTQ+ at university. The framework brought together students from diverse backgrounds, who were able to form unique bonds through engaging in dynamic creative experiences and story sharing.
The project team believe that a key factor in the project's success has been funding two one-day-a-week posts in student wellbeing to lead the student mentors, as well as collaborating with existing UCLan staff with mental health knowledge and experience.
An overview of the project is available on Youtube, with student co-creators Poppy, Charlotte, Lavinia and B'lanna sharing their perspectives of the project.
The result
A multi-method approach was taken to evaluating this project, utilising partnership expertise, student questionnaires, engagement statistics and a collaborative relationship with the wider Student Services at UCLan.
The evaluation captures the opinions of students and academics throughout the project and pulls together statistics on the success of the framework.
To date (March 2023) the project has delivered:
17 workshops, with more than 300 students reached
32 Resilient Peer Support Mentors trained, delivering 72 mentoring hours
media initiatives, creating exposure and awareness into how others in the community manage wellbeing and self-care, and overcome adversity
40 students, staff, partners, members of the public within the LGBTQ+ community interviewed about their perceptions and understanding of mental health challenges.
The evaluation showed that:
there was a 60 per cent increase in student awareness about student support services, mental health and wellbeing within UCLan for the target group as well as a wider awareness of LGBTQ+ student issues through media broadcast on Sky TV, with a potential audience reach of eight million viewers
80 per cent of students who participated in the framework feel UCLan has increased their response to the needs of the LGBTQ+ student community.
Some students have reported that this programme has been 'life changing' in terms of LGBTQ+ experiences and mental health.
'I have gained more confidence in myself and beliefs. My experience and knowledge within my art practice has also developed in many ways. This project has also helped with my own mental wellbeing, and reactions to conflict and adversity. It really has been a life changing experience, which I would recommend to friends, family, and colleagues. I hope that it becomes accessible in all universities to help and encourage students on their path to success.'

UCLan student
The creative workshops that took place increased Tate Liverpool's knowledge and understanding of LGBTQ+ perspectives: 
'This experience has honed my skills as a creative practitioner and reminded me why I love working with young people. I am more informed and more confident in using the correct terminology when discussing identity within the LGBTQ+ community, and why it is super important to provide platforms and opportunities for people to express themselves in safe spaces, whilst ensuring people feel comfortable and amongst peers with shared lived experiences.'

Sarah Marsh, Lead Artist Tate, Liverpool workshops
Emma Speed, Director of Enterprise at UCLan shared:
'Seeing the Creative Mental Health Framework bring people together to share their lived experiences in a way which uses the arts and media to engage and break down barriers has been a privilege. There is something about putting yourself into a piece of artwork or sharing a TV programme you've produced which gives a sense of identity and a feeling that you are helping others to understand. I'm so proud of everyone who has taken part in this initiative, and we really hope it will continue across our university and others.'
The framework is set to have a lasting effect at the university and mentors recruited during the life of the programme will be encouraged to continue the vital peer to peer support they have been delivering.
In addition, the media content produced will be promoted to reach diverse audiences, sharing lived experiences of student mental health challenges, developing better understandings of LGBTQ+ issues and how to support these communities. The project has also been presented at National Education and Teaching conference for Advance HE.
The project team are now considering how an online course could became a product for commercialisation and a possible future spin out business to provide training and supervision for other organisations to use this model, which has the potential to be disseminated across the higher education sector.
Author
Emma Speed, Director of Enterprise, The University of Central Lancashire
Describe your experience of using this website
Thank you for your feedback