Graduate internships: navigating the virtual landscape
Virtual internships to support Teesside University graduates' journey to graduate level employment.
With over 90 years of working in partnership with local businesses, Teesside University is an anchor institution, supporting SMEs and local students and graduates to connect.
A significant component to achieving this is a successful graduate internship programme that it adapted to a virtual or hybrid approach during the pandemic.
The challenge
The labour market in Tees Valley comprises over 80 per cent SMEs, of which over 98 per cent are micro-businesses. During the early stages of the pandemic, graduate job opportunities were badly affected and competition for those that remained had never been higher and futures more uncertain.
In March 2020, decades of working patterns and protocols were transformed in a concentrated period due to the coronavirus pandemic. Engaging with employers during this period of significant challenge and prolonged uncertainty involved the team rapidly adapting the ways in which it provides support.
The university's highly successful graduate internship programme focuses on opportunities provided by local employers for graduates and evaluation demonstrates clear benefits for both parties. For example, graduates develop confidence, a range of key employability skills and new contacts while employers gain innovative ideas, solutions and new knowledge.
With this impact in mind, the university was aware of the importance of continuing the internship programme through an impactful, ground-breaking programme.
The approach
While many businesses were unable to offer an internship in the early stages of lockdown, the Student Futures team established a programme of 35 internal internship projects involving the university's academic teams and central departments to test the viability of the programme. Project briefs were created for graduates to apply for and they were selected through a competitive interview process.
Commencing in July 2020 for eight weeks, interns completed projects virtually with support from the Student Futures team and supervision from academic leads as the 'employer'. The programme utilised a range of software to support the programme.
Graduates attended an induction, mid-point check-in and review to share learning, successes, challenges and good practice while working in a virtual environment. We also created a peer support group in Microsoft Teams and evaluated a range of different aspects of the programme.
Academics supervising a project also participated in reviews and evaluation throughout. Including these key stages helped the Student Futures team to measure the impact of the programme and enabled us to develop and adjust the process for a larger-scale October internship programme with external employers.
33 graduates commenced and successfully completed their internship.
Key learning from phase one:
Teesside University recognised the importance of frequent touch-base employer sessions to resolve challenges early
Graduates needed support to identify transferable and key skills developed during their internship
Flexible delivery was required to respond to employers' and graduates' needs, particularly with online resources and varied work patterns
Interns can support one another through online managed peer forums to meet, share ideas, good practice and to network.
As restrictions eased and businesses were in an early recovery phase, we focused on developing an ambitious larger-scale internship programme with flexible delivery to enable graduates to gain valuable experience and businesses to benefit from graduate skills.
The team created an extensive customer relationship management campaign to communicate the benefits of internships and flexible ways of offering an internship. Working closely with employers as partners to identify the needs of their individual business, the team helped them to create project briefs and to determine how the internship could be most effectively delivered, whether it was on-site, virtual, or a hybrid.
Where on site, Student Futures worked in partnership with the university's health and safety team to complete COVID-19 risk assessments.
By July, there was a high level of interest from a wide range of employers and we advertised over 100 opportunities to graduates. Examples include engineering, digital, sport, science, marketing, offshore energy and art. During the application phase, the team offered regular online, interactive sessions to graduates to support them with their application, interview and how the internship would operate in a virtual environment.
Employers conducted interviews and informed Teesside University of who they had selected and in October 2020, the university employed 59 graduate interns and one undergraduate flexible intern.
Of the total graduate roles, five took place on site because the work could not have been completed virtually. A further 25 were hybrid virtual and on site and 30 were entirely virtual.
Graduates participated in a virtual induction with the Student Futures team and this was followed by frequent check-ins and an online programme of employability and peer support.
All graduate interns participated in a Graduate Employability Award and were allocated a named adviser to help them with the award.
Key activities in the award involved interns completing Graduates First's online work personality questionnaire, producing a CV containing their internship experience and participating in an online review and action planning appointment with their adviser towards the completion of their internship.
All 60 interns successfully completed their full internship.
The result
In 2020, 93 graduate internships were delivered effectively with highly positive feedback from employers and interns. Graduates developed employability skills and identified new routes to employment which helped counteract negative messages about graduate opportunities. Employers were supported by the team to ensure their project was completed successfully.
Approaching the changes in two phases enabled staff in the Student Futures team to develop confidence in new software and tools to manage different internship models. We were also able to respond to issues quickly with tried and tested solutions, while supporting graduates and employers with new work practices and cultures.
Outcomes:
Being able to provide some virtual internships has enabled us to broaden the range of companies that take part. For example, a London-based company provided two internships for our graduates based at home, one in Tees Valley and one in Ireland.
The graduates developed new skills and resilience. They learned how to work flexibly and productively in a location other than the employer's premises, while demonstrating digital capability and competence to complete a project. This will enable graduates to adapt to evolving work practices emerge following the pandemic and give tangible supporting evidence of competence to future employers.
Pre- and post-internship evaluation signifies that graduates rated themselves as more adaptable, articulate, creative and critical. They indicated that they had greater confidence in the quality of their CV and the skills they had to offer.
At the time of writing, 50.8 per cent of phase two interns are either in jobs for extended periods, in employment or further study. The remaining are in our talent pool and the team is continuing to work with them.
Some employers have been supported to retain their graduate through further funding sources, for example European Regional Development Fund.
Graduate feedback
"Completing a graduate internship gives you the opportunity to put everything you have learned into practice by collaborating as part of a professional team with a common goal."
Employer feedback
"[the graduate] has given a much-needed boost in our department, her ability to recognise an issue and give practical solutions has been invaluable."
Next steps: phase three
A further internship programme for 111 graduates is in progress and will commence in July 2021 with the various models established to best support the graduate and employer.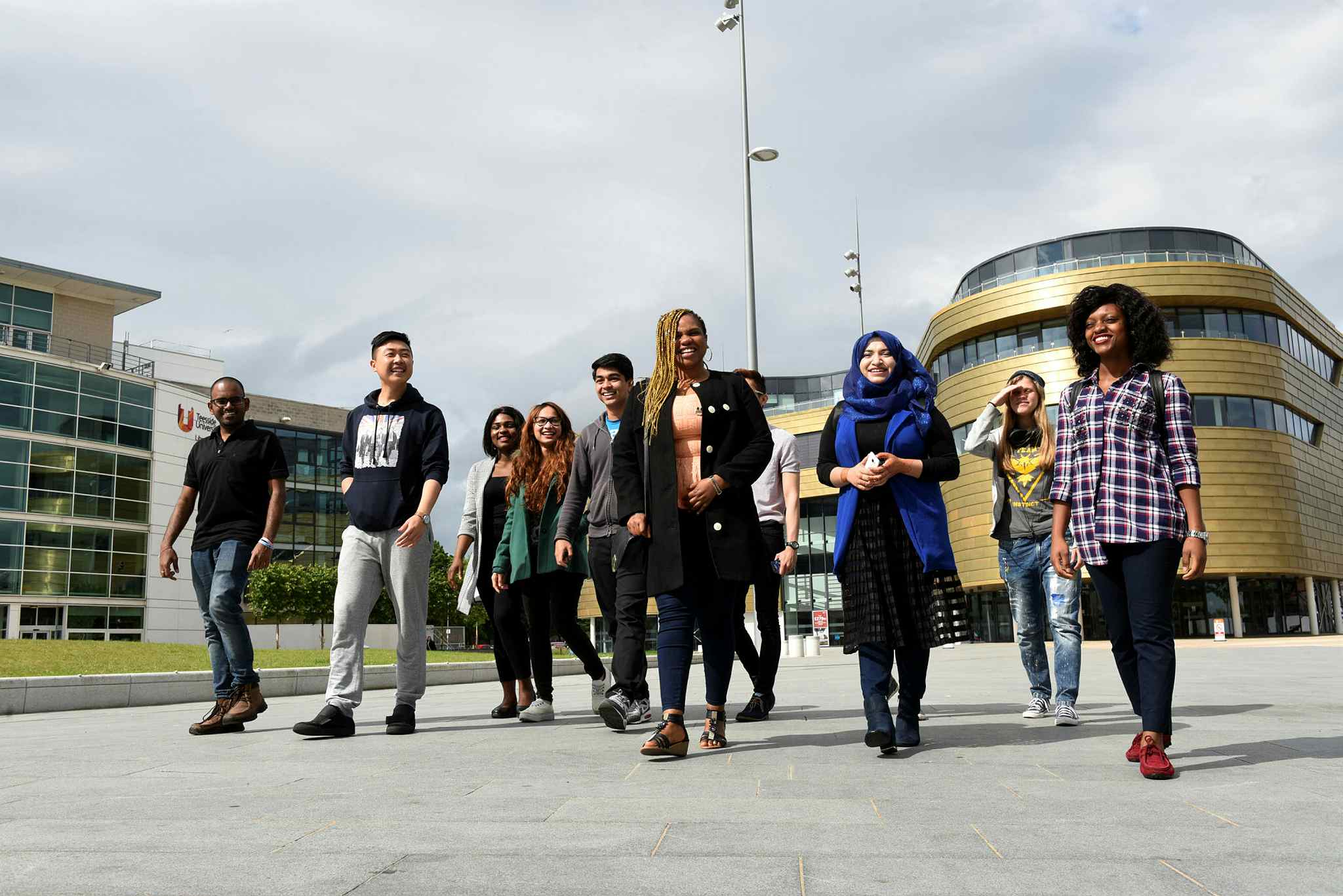 Describe your experience of using this website
Thank you for your feedback