Canterbury Christ Church University:
Gradforce project: Engaging employers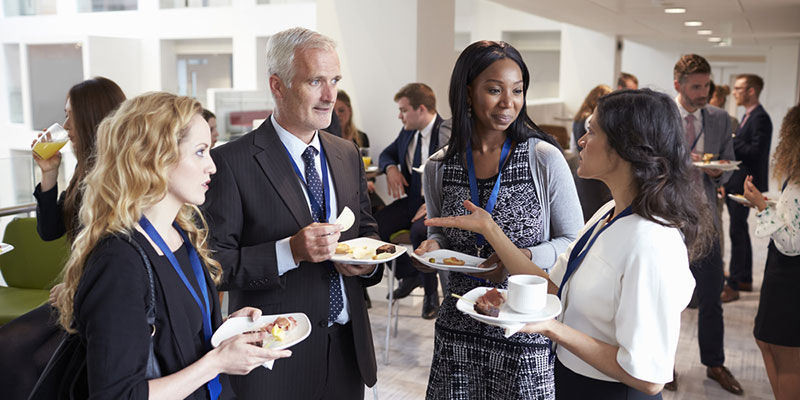 Canterbury Christ Church University's GradForce project involves setting up a new innovative recruitment model for graduates by working with employers and students to create a programme that develops skills and abilities to match the requirements of a workplace.
The aim of the project is to keep the university's graduates in Kent.
GradForce targets students from the following groups:
black, Asian and minority ethnic students (BAME)
disabled students
students with poor mental health
mature students
part-time students.
The project particularly focuses on students from faculties and courses where graduate outcomes are low for students from these groups, such as law, business, early childhood studies and public health.
GradForce works with employers based in of areas with low socioeconomic status such as Thanet, the Isle of Sheppey and Medway.
The challenge
The university identified a number of challenges when developing the GradForce programme:
identifying the employers most likely to have roles for students - Kent and Medway is a very large county with 11 district authorities and approximately 68,000 small and medium enterprises (SMEs)
breaking the myths held amongst some employers about employing graduates and 'Mickey Mouse' degrees
finding a range of diverse SMEs appropriate for the university's students regardless of their chosen degree subject
assuring local businesses that students have the potential to progress careers in all disciplines
tackling unconscious bias and barriers around disability, race, ethnicity and mental health conditions within the recruitment processes.
The approach
To engage with local employers and highlight the benefits of recruiting graduates, the university has created an employer offer called GradForce and a more comprehensive offer called GradForce Plus.
GradForce
As part of the GradForce offer, the university invested in a bespoke headhunting job matching app called Placer for students and employers. Placer matches employers with students who meet the five key attributes they list as the most important for the job role they are advertising, ensuring that employers receive relevant applications.
Placer is a cheaper alternative to hiring than what is currently being used across local businesses. This has created a further incentive for local businesses to use Placer and puts focus on graduate recruitment within the area.
In addition to this, GradForce's recruitment package also offers employers and recruited students support for up to 18 months after the recruitment process has successfully been completed. This support includes:
catch-ups with students and employers at one, three, six and 12 months to check on progress and offer any support required, for example training requests
access to GradForce events and network meetings
access to all GradForce training.
GradForce Plus
In addition to the services provided by the GradForce package, GradForce Plus offers a full recruitment service. This includes bespoke training programmes for employers, including cyber security, mental health first aid, teamwork-focused training (for example through Belbin), as well as being disability confident and coaching.
GradForce Plus is offered at a competitive price, with interested employers initially committing £100 to use the recruitment package. This is followed by a further fee of £500 after the successful recruitment of a graduate.
Promotion
To promote the offers, the university invited local SME employers to an event to talk about the new GradForce project. The event covered the project's aims and objectives of improving graduate recruitment in Kent and Medway, and explored what priorities, skills and attributes employers were looking for when recruiting.
108 employers responded to the event invitation, with 71 attending. 36 of these had never worked with the university before and were contacts made through networking on LinkedIn. The remainder of the 108 who could not attend asked for follow up contact and event materials. The university plans to hold further engagement events quarterly to continue expanding their network of local employers.
From autumn 2020, GradForce will also launch an employer-focused website, which will enable employers to:
sign up to GradForce
engage with the project
receive the latest information about the project such as newsletters, training and events.
The site will use the Salesforce CRM to market and sell GradForce to local employers.
The result
In the first six months of the project the university has begun to secure positive engagement with local employers:
108 employers have signed up to GradForce.
Local SMEs Kent Invicta Chamber of Commerce and Thanet and East Kent Chamber of Commerce have endorsed the project as key partners.
263 SMEs have expressed an interest in using Placer and 163 have signed up.
16 employers have committed to being employment mentors.
Six graduate jobs have been created and are being advertised to students through Placer.
15 temporary roles for the Open Golf Championship have been secured for 2021, which will be advertised on Placer.
A year-long recruitment project with Positive Action Kent (Kent Police) will begin in July 2020 to recruit BAME and disabled students as well as those from low socioeconomic backgrounds.
15 employers have delivered bootcamp sessions to third year students.
Webinars have been published on the university's student YouTube channel.
From March 2020, the coronavirus (COVID-19) pandemic put a halt to further meetings with employers with roles to offer. However, the university has continued to hold virtual bootcamp sessions to ensure that employers can network and discuss their businesses with students.
Multiple virtual training sessions have also been held on topics including project management, LinkedIn and commercial awareness.
The virtual bootcamp and training sessions have had high levels of student engagement, with 614 students attending to date.
The university plans to continue to develop the GradForce programme and engage with employers in other ways to support graduating students and are continuing to find new roles for students despite coronavirus.
Feedback
Feedback received from students, graduates and employers has been very positive so far:
'Great to have a networking space and see so much enthusiasm and funding from CCCU to sort issues that were openly addressed at the beginning of the event, e.g. BAME recruitment gaps etc.' – Watermelon Research
'A much-needed scheme in Kent to introduce graduates to Kent-based businesses.' – Kent Invicta Chamber of Commerce
'Well done GradForce for putting in all this effort to help your graduates. We learn so much during our education but very little about the real world, getting a job and making good life decisions.' - CEO of FINALLY - helping engineering and manufacturing companies grow
'I thoroughly enjoyed the conference [bootcamp]. I stepped out of my comfort zone, and I feel as though I have learned more about myself, what businesses are looking for, as well as the amazing work you're doing, and of course networking with several business owners.' - Canterbury Christ Church student
Describe your experience of using this website
Thank you for your feedback