Hull Head praises Humber Outreach Programme
Dr Rick Rhodes, Head of College at Sirius Academy West, Hull explains how the Humber Outreach Programme helped students 'from a little school in Hull' lift their sights to aim for Russell Group universities.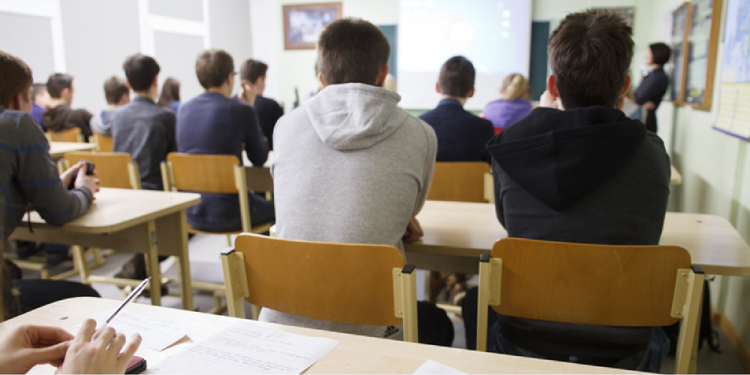 The educational benefit we have derived from the Humber Outreach Programme (HOP) cannot be overstated.
HOP funding has meant that the experiences that many students can gain without thinking, by virtue of parental affluence or other means, were available to our students.
Historically, the area we serve has:
low participation in higher education, particularly to Russell Group universities
low attainment, especially in science, technology, engineering and mathematics (STEM) subjects
low aspiration, often combined with limited external support
endemic cultural deprivation resulting in low expectations and cyclical apathy.
HOP funding has been the social equaliser for us, meaning that we can expose our students to enrichment opportunities, especially outside school, that would otherwise be beyond the scope of their imagination or means.
Most importantly, it has enabled our students to be academically and intellectually excited.
What we did
HOP funding since 2017 has supported our students to:
visit Russell Group/Oxbridge universities including Cambridge, Edinburgh and Leeds
take part in revision boot camps
have guest motivational speakers
visit London
see beyond their home town
make university applications.
Impact
Without the support of HOP, I am convinced that some of our most able students would not have been able to make the leap from A-level grades, BBB to A*A*A*.  
Aspiration led to academic attainment. One of our students who initially hoped to become a police officer is now studying at the University of Cambridge and hopes to become a barrister or pursue a doctorate in English legal history.
HOP funding allowed her to take part in a residential to Cambridge where she had the opportunity to meet academics for the first time.
Although initially dissuaded from making a higher education application away from her home town, after further support, including HOP enrichment activities, she successfully competed with another two thousand applicants to win a coveted place at King's College, Cambridge. But the first battle was getting her to believe that she could make the application.
HOP support and funding has been the social equaliser for us. It has meant that we have been able to expose our students to enriching opportunities, educational and aspirational experiences that would otherwise be beyond the scope of their imagination or means.
Now some of our students attend the best universities in the world, while coming from some of the most deprived estates in the country.
They will be the next generation of socially conscious individuals who move into work, knowing what it is not to have, positioning the ladder for those who come after them, so they can achieve too.