Taking the next steps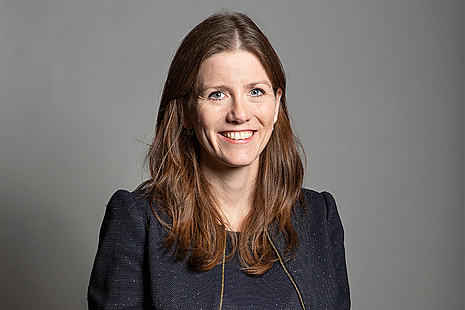 I still remember the day I graduated and the mixture of excitement and nervousness I felt around what was to come. Choosing what to do next felt daunting, and it took me a while to land on my feet and choose the career path that would work for me.
I recognise the particular challenges facing graduates trying to get jobs due to the ongoing impact of the COVID-19 pandemic, and I can only imagine the concerns this year's students may feel graduating into the current jobs market.
However, I want to tell you that you, as graduates, will provide critical skills and talent that will be vital to the UK's economic recovery from COVID-19. We want to celebrate the fact that graduates who have lived through COVID-19 will have developed lots of skills, including resilience, adaptability and digital, which employers will value and use to innovate and grow.
The Government is committed to helping people who are at the start of their career journey. This Guide to Graduate Employment and Skills has been designed with the sector, and it aims to help you with your next steps, whether that's jumping straight into an organisation and working your way up, getting experience as an intern, or starting a postgraduate course.
There is information in this guide about where you can go to get support and advice. Your university or college career service should be your first port of call, they will be able to help you at every stage as you work towards your first graduate job, or towards further study.
We know and celebrate that many universities and colleges have developed new and innovative ways to support students and graduates. I am grateful to the many universities and colleges that are preparing extra activities for the summer term to help you build networks and prepare to take your next steps.
Furthermore, as part of the government's Plan for Jobs, we are investing an additional £32 million in the National Careers Service up to March 2022. This investment will support delivery of individual careers advice for over 500,000 people whose jobs/learning have been affected by the pandemic.
In September 2020 we added additional courses to The Skills Toolkit covering digital, numeracy and employability skills. The new content includes a range of courses to develop 'work readiness' skills that employers report they value in their new recruits.
I hope you find this guide useful, and I wish you the best of luck in your future careers.
Michelle Donelan
Minister of State for Universities, Department for Education
Describe your experience of using this website
Thank you for your feedback