Graduate entry scheme
Take the first steps in your career with our entry-level scheme for graduates.
Our two-year scheme is designed to provide you with a broad range of experience in different roles at a regulator.
You will be exposed to policy development in higher education and focus your time on rapidly developing transferable skills.
Based in the Chief Executive's Unit, you will complete four six-month rotations through different roles across the organisation.
'Our graduates make a substantial contribution to our work, and their recent and diverse experiences of higher education add a valuable perspective. We are also pleased to be able to play our part in supporting them in taking the first steps in their careers.' - Nicola Dandridge, Chief Executive
What you'll learn
We'll introduce you to different aspects of our work as a regulator so that you can build the skills and experience that will assist and support you throughout your career.
We'll give you time to reflect on your performance and development and, where possible, we'll consider your own preferences when allocating placements.
Throughout the scheme you'll be assigned a mentor who will help guide you through your time at the OfS and reflect on the skills that you wish to develop.
We can't guarantee employment with the OfS after the two years. But if vacancies arise towards the end of the scheme, you'll be in a strong position to apply for them.
What you'll need
You should have, or expect to have, a degree (or equivalent qualification) in any subject by the start of the scheme.
This is an entry level role, so no prior experience is necessary. When you received your degree doesn't impact your application.
You'll care about making a difference to students' lives and be able to apply analytical rigour and creativity to do so.
You'll be keen to stretch yourself, learn on the job and be able to reflect on your own performance.
How to apply
To apply, please visit our application portal. Applications close on Tuesday 21 December 2021.
Drop-in session
If you wish to find out more about the scheme before you apply, you can join one of our informal drop-in sessions. For 2022 entry, these will be held on:
Wednesday 8 December 2021, 1200-1300
Thursday 16 December 2021, 1200-1300
Drop in at any time and our current graduate cohort will be on hand to answer any questions you might have and tell you about their experience of the scheme.
To register for these sessions, or ask any questions about the scheme, please email [email protected].
We particularly welcome applications from people with a disability or impairment, those who identify as lesbian, bisexual, gay or transgender, those from a black, Asian and minority ethnic background, and people who are care experienced or studied as an estranged student as these groups are underrepresented within our workforce.
Job description
Find out more about the role
Applicant instructions
Find out more about the 2022 application process
I'm delighted that I've been able to learn from people at all levels of the OfS and get involved in a range of projects. This has given me insights and skills that I wouldn't have usually been able to gain so early in my career. The mentoring aspect of the scheme has been a great support and good start to building networks.
Aaliyah, graduate trainee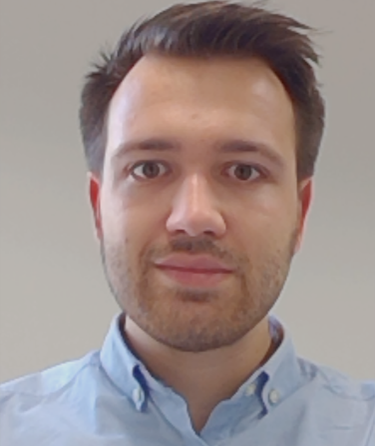 Since joining the OfS, no two days have been the same. I've been encouraged to push myself outside of my comfort zone and given the chance to develop by taking on new responsibilities. Whatever your background or interests, the graduate scheme is a thoroughly rewarding experience.
James, graduate trainee
Published 30 November 2021
Describe your experience of using this website
Thank you for your feedback