FutureHY:
Bilton Youth Club - Lost in translation project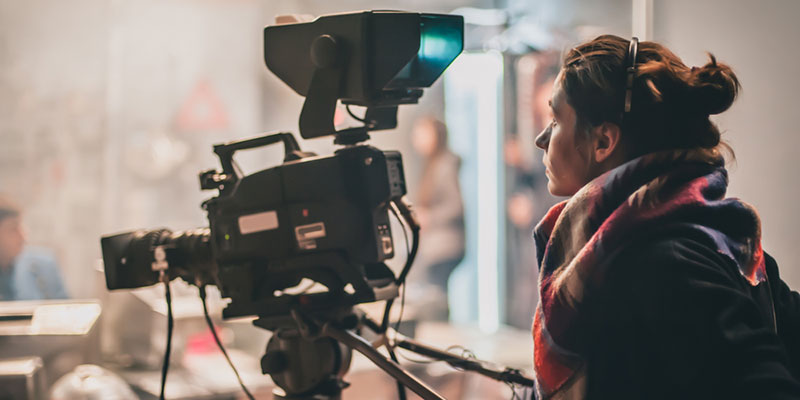 A community youth group showcase a film they created, sharing their powerful, challenging and inspiring messages to the world.
Through collaboration with the local council, the Uni Connect FutureHY partnership organised visits to local universities, colleges and employers outside of school hours to help young people investigate both education and career opportunities.
By identifying a need for community-based activities to support young people's development, they commissioned Inspired Youth, a not-for-profit social enterprise, to create a short film exploring young people's aspirations and challenging stereotypes.
The challenge
From the outset of the programme, FutureHY walked the wards to understand the needs of young learners in their local area.
It soon became evident that there was scope for young people to be engaged outside of school in community-based activities which supported their personal and academic development.
By involving youth groups based in Uni Connect target wards, young people were consulted on the potential range of Uni Connect activities available to them. The activities evolved in response to their feedback.
A key challenge was ensuring good levels of engagement in Uni Connect activities. The partnership tackled this by working with youth workers who were able to bring young people together and foster initial interest.
The approach
As a direct result of the consultation with young learners, the 'Lost in translation' project was created. It was founded on the basis that adults misunderstand young people and the aspirations they actually have.
The project was driven by ideas devised through creative workshops which explored the following themes:
the world and media view of young people – how young people are seen versus who young people really are
young people and their aspirations
aspirations and expectations
the value of community projects.
Supported by Uni Connect outreach staff, the team from Inspired Youth worked with the young people around these four themes.
The youth club plays a key role in the lives of the young people who attend. It was therefore critical for them to participate in a setting that they were comfortable with and in a safe space amongst friends, where they would actively engage.
Not only did these sessions provide a creative and new approach towards developing literacy skills, they also encouraged informal discussions about the future. Input from the Uni Connect team helped the teenagers to explore various education and career pathways.
Further workshops saw the development of a narrative and voiceover script for the Lost in translation film. The participants were involved also in a photoshoot in the town which gave them a practical insight into the film making process.
The result
The film premiered at the Everyman cinema in Harrogate, with a blog and social media used to build interest. The event also showcased the activities and experiences that the young people have had at the Bilton Youth Club, in collaboration with Uni Connect.
The young people received support on developing their public speaking skills and spoke at the premiere about their experiences so far. They also hosted a question and answer session after the film.
Watch the film:
FutureHY invited a number of key stakeholders from the local area including the town Mayor, and representatives from Harrogate District Council and North Yorkshire County Council. The young people who took part in the film invited their families as they were keen to share their achievements.
'Great film and the young people who participated should be proud of the way in which they have presented themselves.'

Wallace Simpson, Chief Executive – Harrogate Borough Council
Many local Uni Connect stakeholders and representatives from other organisations praised the film and have asked how they could better support young people in the area as a result of watching it.
This has led to discussions about further collaborative activities and community-led initiatives, and has raised awareness of the youth club and the importance of their role locally.
'This is an inspiring and powerful film and the message is relevant to so many other groups. They are an incredible group of young people and I think they've done an amazing job. If there is anything we can do to promote their message, or anything we can do as an organisation to support please let us know. I think I might show this at our induction!'

Steve Russell, Chief Executive – Harrogate and District NHS Foundation Trust
FutureHY will continue to work with this group throughout phase two of the Uni Connect programme. Phase two will include a number of workshops and sessions looking at body image (delivered by PhD researchers) and further activities to explore higher education and careers options and advice.
Twitter: @FutureHY
Case study author: Joanne Hall, Outreach Hub Officer, FutureHY
Describe your experience of using this website
Thank you for your feedback