Aimhigher West Midlands:
Reach Out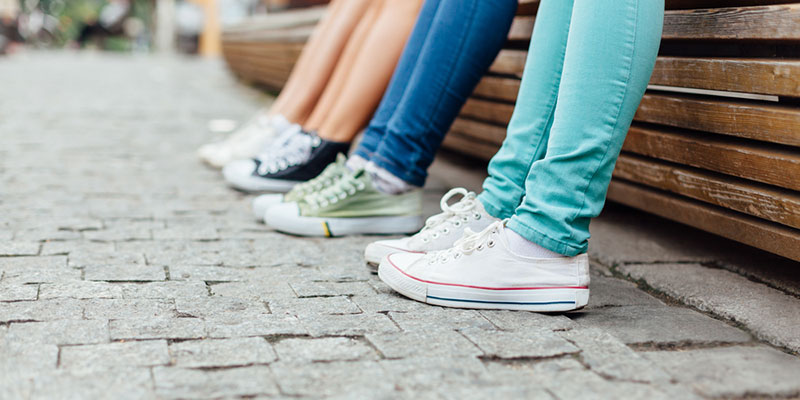 Are youth work practices the way forward when trying to engage with the most hard to reach?
Bartley Green is a ward that not only boasts a university on its doorstep but also an Ofsted Outstanding school. Despite the school producing excellent GCSE results and having a focus on providing comprehensive careers information, advice and guidance, progression to further education and higher education remains proportionally low.
'For some time now we have planned and delivered quality intervention, aspirational sessions and guidance. However, no matter how good the in-school provision is the impact on further education and higher education uptake is not significant enough.'

Dave Clayton, former senior deputy head and specialist leader in education
The ward of Bartley Green was initially identified as one of the wards with the highest gap between observed and expected participation in higher education in England. 
The Aimhigher Reach Out project has been developed by our team at Newman University. Focusing on Bartley Green and its surrounding areas, including Longbridge and Kings Norton, the Reach Out project takes youth and community work practices and applies them to widening participation work with an overarching objective to engage the most 'hard to reach'.
The challenge
Engaging with the most 'hard to reach' and disconnected learners is a challenge faced by all Uni Connect partnerships and widening participation professionals.
Often approaches to widening participation and outreach are focused on school based intervention. However, when learners who need the most support are not even attending school, how can we reach them? 
Barriers faced by learners extend beyond school, whether it is behaviour, attainment, attendance or personal circumstances. Beginning to address these challenges through different approaches forms a foundation for engaging the 'hard to reach'.
Through an extensive consultation process, teachers and professionals have anecdotally identified lack of aspiration and the attraction of gang culture as influencing learners away from education, many of whom are drawn from white working class backgrounds and who are amongst the most underrepresented in higher education.
The approach
The Reach Out project takes a different approach to conventional outreach activities, bringing together detached youth work in public places with innovative and highly focused in-school provision, all delivered by professional qualified youth workers.
Detached youth work
The detached youth work takes place in public spaces where young people spend their time outside of school, this might include local parks and shopping precincts. The spaces in which this work takes place are important as these are familiar and comfortable for learners and enhances their engagement.
Through taking our information, advice and guidance out of schools, adding an individualised learner-centred approach and delivering it in areas where our young people feel comfortable, we have been able to target some of our most disengaged learners.
School provision
To complement the detached youth work we also have a portfolio of in school provision. The in-school work is varied with a particular focus on supporting teacher continuing professional development whilst also engaging with learners.
We have witnessed a significant appetite from school professionals to engage with specialist training to support school priorities such as behaviour management and student mental health. The Reach Out project has allowed us to respond to this need and support professionals in schools.  
Using the skill set of our Reach Out colleagues we have been able to develop and deliver a very specific mentoring programme as well as a suite of workshops ranging from body image and personal wellbeing to family support and violence and gangs.
Engagement with our in-school provision has been popular with learners and schools alike, tackling issues at the forefront of student wellbeing. Both strands of work provide relatable role models with the skills required to support learners in developing their confidence and exploring and challenging their future aspirations.
The result
Proving impact in widening participation is difficult and focuses on the long game. Whilst it is too early to say that learners engaged in the Reach Out project have progressed to higher education, we can categorically see the transformation in the attitudes and motivation of our Uni Connect Reach Out cohort.
We are witnessing learners that would traditionally dismiss education who are now willing to have conversation and explore it as an option. We are seeing learners voluntarily taking part in drop-in sessions and actively seeking out our Reach Out practitioners.
'University is for anyone, it doesn't matter what background life is it's about how passionate you are'

Reach Out learner, Dominic Year 11
Approaching the Reach Out programme with a different perspective has allowed us to engage with learners in a way that resonates with them.
'The style of learning and the lectures are better fitted for personal learning'

Reach out learner, Alex Year 10
For some young people, Reach Out has been the platform to work on turning the 'negative traits' identified by teachers such as 'talking too much' or 'being aggressive' into strengths and skills that can be used in their future. 
Between September 2018 and May 2019, Reach Out has worked with 1,770 learners through the detached youth work and in-school provision. As a partnership we recognise the importance of sharing best practice and phase two plans include a schedule of teacher continued professional development as a long lasting legacy of the programme.
Describe your experience of using this website
Thank you for your feedback