University of Bradford:
A step into the unknown: First virtual career fair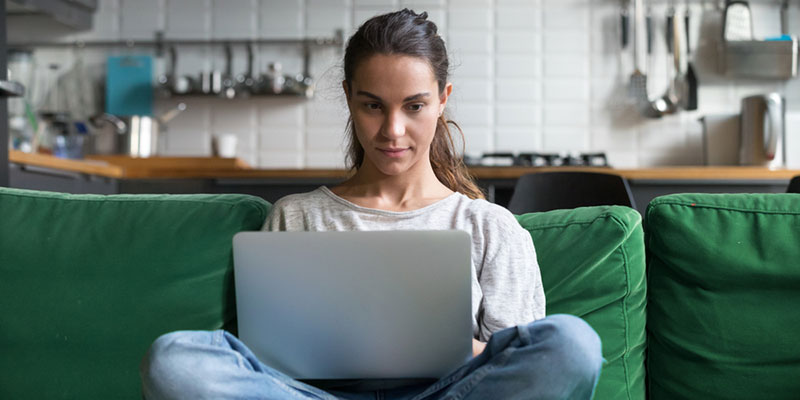 After successfully moving its services online, the University of Bradford's Career and Employability Services (CES) decided to organise its first virtual careers fair during the coronavirus (COVID-19) lockdown.
The university wanted to create a positive buzz to show that some companies were still seeking student and graduate talent despite the challenges of coronavirus.
The approach
JobTeaser, the university's career platform provider, created new technical functionality enabling the university to host the fair within the existing career platform for no additional cost. The platform was already accessible for students, graduates and graduate recruiters.
The primary goal was to enable national, regional, and local businesses offering current job vacancies, internships and placements to connect with students and graduates.
The secondary goal was to use the opportunity to further develop the CES team's confidence, skill-sets and knowledge of online technologies, and also to test out a practice model to inform planning for future career fairs and the summer employability webinar programme.
The challenge
The university's first challenge was having just three weeks to plan and deliver the event before the end of term. Other challenges included:
quickly learning how to use the new functionality to host the event
designing the programme for the day
securing employers to participate at short notice
producing briefing resources for employers on how to use the system and the programme options available, for example creating their company profile, hosting a webinar, holding one-to-one and small group meetings, sharing company information before a webinar, requesting and receiving CVs
designing the menu of CES-led webinars and integrating Canvas Big Blue Button for webinars and Skype for Business for one-to-one appointments
CES team training to develop of interactive webinar content
designing and coordinating a web and social media communications campaign to engage students and graduates (using Twitter, Facebook, LinkedIn and Instagram)
delivering email and telephone communications to target students and graduates
securing event promotion via the Bradford Telegraph & Argus newspaper and Bradford Community Radio.
The result
The university's first virtual career fair achieved a total of:
988 event web views
369 student bookings
105 students or graduates registering for an activity with one of the 16 employers taking part
152 students or graduates attending CES webinars
27 attending a one-to-one career guidance appointment.
Organisations taking part included:
the NHS
Civil Service Fast Stream
Santander
ScreenSkills
Covance
university 'spin-out' medical technology company Crystec Ltd
teacher training with Bradford Birth to 19
Opportunity China
a start-up entrepreneur programme for graduates.
Feedback received from students, graduates and employers was very positive. One employer commented:
'Thanks for setting this up! It was great to try this out, especially given the situation that we are unable to do an in-person event.'
Another said:
'Really glad to be involved… thoroughly rewarding and enjoyable experience, well supported, so thank you.'
A third dubbed the event 'excellent' and a 'value adding experience'.
Event reflections
Organising the virtual fair just six weeks into lockdown strengthened the university's cross-service remote team working and provided a fantastic shared learning experience.
Being one of the first higher education providers to host a virtual fair during lockdown raised the university's profile with participating employers and brought positive feedback and recognition for the CES team from colleagues across the sector.
The event also stimulated a good level of student and graduate engagement (284 meaningful conversations) which has continued through into the university's online summer employability programme.
Key learning included:
knowledge, skills and confidence in using JobTeaser as the host site for virtual career fairs
15 minutes for one-to-one meetings between a student/graduate and employers is not long enough, recommend 20 minutes
support student and graduate engagement by providing pre-fair sessions, ideally a few days beforehand, to help students and graduates prepare and be confident in holding online meetings with employers
provide the opportunity for employers to send information packs to registered students and graduates pre or post webinars or meetings
consider alternatives to a one-day programme, for example a two or three day programme across the week, with employer webinars possibly themed by industry sector
enable digital equality by supporting students and graduates with limited home access to a laptop or PC and/or a quiet space to access IT or quiet spaces on campus (post-lockdown).
The university has already begun to apply this learning to their new online summer employability programme, and will use it to inform the design, planning and delivery of future virtual career fairs. 
Describe your experience of using this website
Thank you for your feedback