Content warning
This case study discusses issues relating to suicide and mental health. It does not constitute regulatory guidance. If you are affected by any of the issues raised, there is a list of services that can help on the topic briefing.
A partnership approach to developing suicide-safer communities for students
Working with other higher and further education institutions, students' unions and strategic external partners has enabled the development of suicide-safer communities across multiple sites and campuses.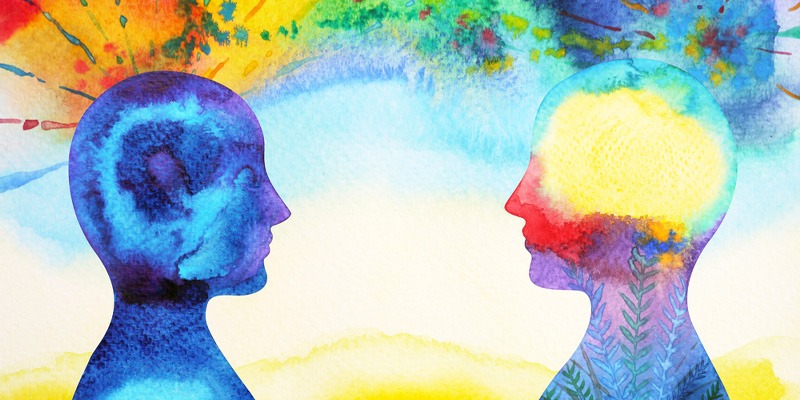 The Suicide-Safer Communities project was initiated between Canterbury Christ Church University (CCCU) and the University of Kent in 2017. Making the universities suicide-safer was made an institutional priority in both organisations, and a joint action plan was developed with senior management responsible for its implementation.
The challenge
The Canterbury Suicide-Safer Communities project was set up following a number of student deaths by suicide in the area. 
Suicide prevention is undoubtedly complex and, with regards to students, lacks a strong evidence base in terms of effective practice.  
However, universities and colleges can make use of existing systems, procedures, knowledge, expertise and experience, as well as enlisting the support of the wider community (e.g. NHS Trusts, Public Health, Social Care and third sector organisations) to develop effective prevention, intervention and postvention policies and practices.  
The approach
The Suicide-Safer Universities project has now grown into a collaboration between three Kent universities (CCCU, University of Kent and University for the Creative Arts) and one further education college (Canterbury College), as well as their respective students' unions.  
The aims of the project are to: 
support the mental health and wellbeing of people within those communities

 

increase awareness and skills around suicide prevention, intervention and postvention

 

develop and evaluate the suicide-safer community approach in the context of the universities and college, as well as the city and county more widely.
What took place, what worked well and why?
Since its inception, the CCCU-led Suicide-Safer project has benefited greatly from the engagement and support of stakeholder groups.
Many local organisations that may support students within or outside the universities are represented on a strategic steering group. The strategic steering group meets three times a year and works collaboratively, sharing ideas around suicide prevention, awareness raising, interventions, and postvention support.
Members include representatives from Kent and Medway NHS and Social Care Partnership Trust (KMPT), local Clinical Commissioning Groups (CCGs), Survivors of Bereavement by Suicide (SOBS), Kent County Council (KCC), Kent Police, Samaritans and Network Rail.
The group also includes representatives from Kent Union and CCCU Students' Union; Directors of Student Services, student support managers from University of Kent, CCCU and University for the Creative Arts (UCA); the Assistant Principal at Canterbury College, academic staff and CCCU Chaplains. The group is chaired by the Deputy Vice-Chancellor of CCCU.
Important elements in establishing and developing a suicide-safer communities approach have been:
The visible support from executive level senior management. This affirms to all stakeholders that the project is an institutional priority and is taken seriously at a senior level.
A dedicated Suicide-Safer project lead. A funding arrangement across the two lead institutions has allowed for an academic with clinical and research experience in the field to be seconded to the project for 0.3 FTE. Having someone with protected time to work on the project has meant the universities have been able to develop and implement a wide range of prevention, intervention and postvention initiatives as well as write funding bids, liaise with partner organisations and join local prevention networks and groups.
Working in partnership with staff and students wherever possible to co-produce resources and initiatives. Examples of resources developed with students and staff with lived experiences include:

The creation of a suicide awareness training video for academic staff and a video on understanding self-harm for security staff.
A Suicide Loss Support Group set up in collaboration with the Canterbury Survivors of Bereavement by Suicide charity. This group is co-run by a trained SOBS facilitator alongside students who have experienced such a loss themselves.
A guide for staff on supporting students bereaved by suicide or other sudden death, developed by clinicians with expertise in suicide loss and an academic and student drawing on their own experiences.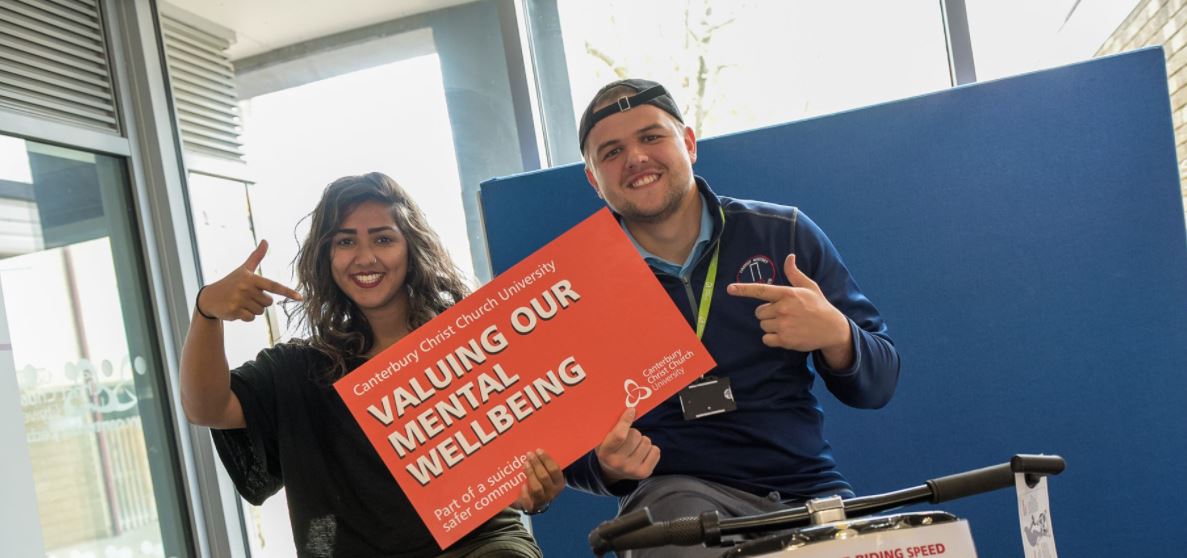 What have been the barriers or challenges?
There have been occasional challenges in working in partnership with educational establishments with different cultures and ways of working. However, the death of a student by suicide can so profoundly impact a community that all the partners have been very willing to commit time and resources to the project, and to offer ongoing practical and emotional support.
The result
What was the result?
There have been a number of successes for the partnership approach. Examples include:
The development of a student care pathway. The universities involved in the project have signed a joint Memorandum of Understanding with the local mental health service provider (KMPT) to establish a student care pathway, involving easier information sharing, direct referral pathways and regular staff liaison.
Joint funding. Students have been identified as a priority group in the Kent and Medway suicide prevention strategy, and as a result the Suicide-Safer project has secured funding each year from Kent County Council for its work. This funding has underpinned many of the initiatives we have developed across institutions.
Could the approach be replicated?
Any locality with more than one higher education institution offers the possibility of working in partnership on a suicide-safer project. Benefits can include the pooling of resources, skills, knowledge, expertise and experience across organisations, as well as more easily being able to enlist the support of relevant external stakeholders. Having one project lead who can oversee work across institutions can be an effective and efficient way to manage a suicide-safer project.
Could the approach be scaled up?
There is scope to extend the project to other local higher education and further education providers within Kent.
How will the project be sustained?
The support for the project at executive level senior management at each of the partner institutions, as well as the continuing funding, both internal and external, should ensure the sustainability of the project.
Author
Dr Ian Marsh, Suicide-Safer Project Lead, Canterbury Suicide-Safer Communities Project
Published 10 September 2021
Describe your experience of using this website
Thank you for your feedback